We talk update 33 Patch 1, and the latest news from the tabletop gaming world
Audio Only Listen And Download Link
Podcast: Play in new window | Download (51.4MB)
YouTube Watch Links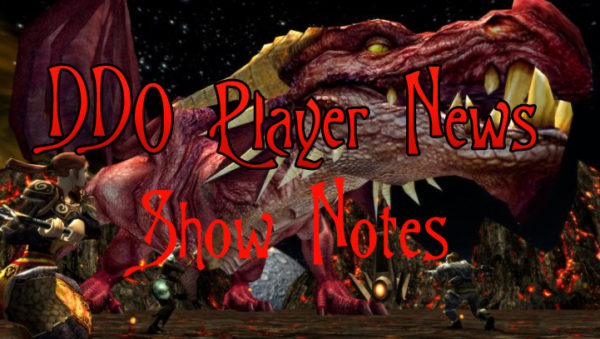 Game News
Update 33 Patch 1 Release Notes
Store Sales
Free Sample Of The Week Oct. 28th – Nov. 3rd
Draught of Midnight x1 Use Coupon Code MOARCANDY 1/Account
25 % OFF
Harper Agent Enhancement Tree
Select Stat Tomes
Veteran Status
Guild Renown
DDO Players News
DDO Players Screen Shot Of The Week #57
DDO Players – Vampireology Book Review
From The Dungeon
Easy Roller Dice Company Fantasy Adult Coloring Book Gaming Art Kickstarter
Shadows of Esteren: Dearg RPG Kickstarter
On The Table Top
Impact Roller Derby Miniature Game On Kickstarter
DDO Players – Formal Ferret Games Wordsy Kickstarter Preview
Pathfinder Adventure Card Game: Mummy's Mask Out Now From Paizo
DDO Players – Betrayal at House on the Hill: Widow's Walk Review
Week in Gaming
Drac Week
Cannith
Rogue Lvl 21
Shadar-Kai Lvl 19
The Devil's Gambit
Warlock Lvl 13
Druid Lvl 7 (Soon To Be WolfLock)
Rogue Lvl 13
The Red Fens
Slayer/Rare/Explorer
The Last Stand *Elite*
Ranger Lvl 21
Ranger  11 (Gnome – Static Group With Mythery, Sahba Jade, Rent2Pwn)
Rogue Lvl 13  (With Pineleaf)
Dungeons & Dragons 5E Storm King's Thunder
Party is starting out in the "Dripping" caves, managed to kill 2 ogres,
Pineleaf Week
Gnome warlock Level 12 (with Drac)
Night Revels
Getting Ahead in Lordsmarch Palace
Hayweird Foundry
Under New Ravagement
Haverdashed
The Kobolds' Newest Ringleader
The Snitch and the Lich
Drow Warlock Level 7
Temple of Elemental Evil, Part 2
The usual – survive the fire node and get killed by the fungus boss
Board Games
Mansions of Madness
Escape from Innsmouth – we didn't quite make it
Elder Sign
A promising start and a tragic end.
Donations
We currently have 23 supporters on Patreon. If you would like help support DDO Players, simply go to the donation page where you can support The Players Alliance on Patreon.  There you will find rewards including a mention on the podcast of your choice, or even guest for an episode on DDO Players News.
Feedback
iTunes Reviews
This week we did not receive any reviews but would love your support!
Featured Comments
This week we have no featured comments
Emails
This week we have no emails.
Contact Us
Email us!
podcast@ddoplayers.com
Follow us on Twitter!
The Players Alliance @PlayersAlly
DDO Players @DDOPlayers
Draculetta @Draculetta_72
Pineleaf @PineleafNeedles
Final Thoughts
The Players Alliance LIVE Shows
Mondays at 8:30 p.m. Eastern – DDO Players News
Every Thursday at 9:00ish  p.m. Eastern – XP Quest
Saturdays at 8:30 p.m. Eastern – LOTRO Players News
Last Friday of each month at 8:30 p.m.   – LOTRO Academy: After School
Join Us For Our Live Shows! ddoplayers.com/live/