We talk Movember and the latest tabletop news.
Audio Only Listen And Download Link
Podcast: Play in new window | Download (44.9MB)
YouTube Watch Links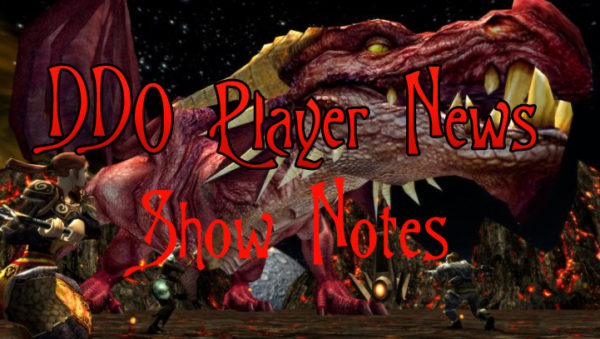 Game News
Team DDO Once Again Raising Money For Movember
Store Sales
Free Sample Of The Week November 4th – 10th
Long Lasting Potion of 10 Magical Resistance x5
Use Coupon Code MAGICNOPE 1/Account
20 % OFF
Shared Bank Storage
Character Bank Upgrades
Select Storage Bags
Shared Bank: Platinum Vault
From The Dungeon
Pathfinder Pocket Editions Review
On The Table Top
Tyrants of the Underdark: Aberrations & Undead Expansion
Mythic Battles: Pantheon Kickstarter
Shadows of Brimstone: Forbidden Fortress Board Game Kickstarter
Wordsy Kickstarter Is Now Live
Week in Gaming
Drac Week
Cannith
Shadar-Kai Lvl 19
The Devil's Gambit
Grim and Barett
Rogue Lvl 14 (reached)
(With My Friend Wizard)
The Twelve
House Phiarlan
Sands of Menechtarun
Purge the Fallen Shrine
The Chamber of Kourush (Astrologer)
The Chamber of Rahmat (Physician)
The Twelve
Lordsmarch Plaza
Diplomatic Impunity
Framework
Eyes of Stone
Rogue Lvl 13  (With Pineleaf)
The Sands of Menechtarun
The Chamber of Raiyum
Maraud the Mines
Dungeons & Dragons 5E
Storm King's Thunder DM Prep
Curse Of Strahd DM Prep
Mansions Of Madness
Cycle Of Eternity Scenario FAILED miserably
Pineleaf Week
Gnome warlock Level 13 (with Drac)
The Sands of Menechtarun
The Chamber of Raiyum
Maraud the Mines
Half-orc Warlock Level 7
Temple of Elemental Evil, Part 1
The main challenge is the half-orc charisma penalty
Completed Part 1
First time I managed to use the club on the earth elemental during the boss fight
Minecraft
Created a tunnel for a theme park community build with some fungal side rooms.
From the Tabletop
The Mailbag
Pyramid Arcade
Hero Realms
Mansions of Madness
Played through Cult of the Sentinel Hill, which uses one of the tile sets.
This playthrough went much better than my attempt to survive Innsmouth
My Mastermind skills from earlier years certainly helped with the end puzzle
Elder Sign: Omens
Played the app version of Elder Sign.
I played five games and won twice, though I used the easiest opponent.
Hero Realms
I played the solo challenge with a basic deck and was ripped to pieces.
I then played one with the Wizard deck and managed a victory.
Cobras
Tried out the solo version a couple times and didn't do too well.
Donations
We currently have 23 supporters on Patreon. If you would like help support DDO Players, simply go to the donation page where you can support The Players Alliance on Patreon.  There you will find rewards including a mention on the podcast of your choice, or even guest for an episode on DDO Players News. By supporting us on Patreon you will help us cover our web and podcasting hosting costs, and maybe  upgrade our camera's so we can bring you better convention and tabletop play/review coverage.
Feedback
iTunes Reviews
This week we did not receive any reviews but would love your support!
Featured Comments
This week we have no featured comments
Emails
This week we have no emails.
Contact Us
Email us!
podcast@ddoplayers.com
Follow us on Twitter!
The Players Alliance @PlayersAlly
DDO Players @DDOPlayers
Draculetta @Draculetta_72
Pineleaf @PineleafNeedles
Final Thoughts
The Players Alliance LIVE Shows
Mondays at 8:30 p.m. Eastern – DDO Players News
Every Thursday at 9:00ish  p.m. Eastern – XP Quest
Saturdays at 8:30 p.m. Eastern – LOTRO Players News
Last Friday of each month at 8:30 p.m.   – LOTRO Academy: After School
Join Us For Our Live Shows! ddoplayers.com/live/