The fine folks over at Bundle Of Holding, have teamed up with Cubicle 7 for an "One Ring Bundle"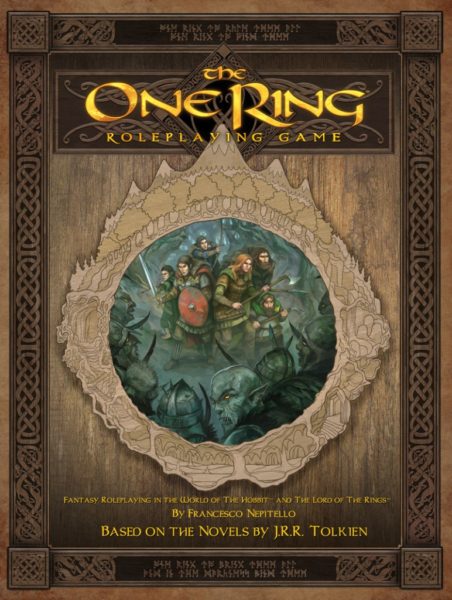 There are a couple of ways to get in on this amazing bundle. Firstly, for $14.95 you get the STARTER COLLECTION which comprises: The One Ring Roleplaying Game (usually priced $30) and The Loremaster's Screen and Lake-town Guide (usually priced $15). That's a great deal!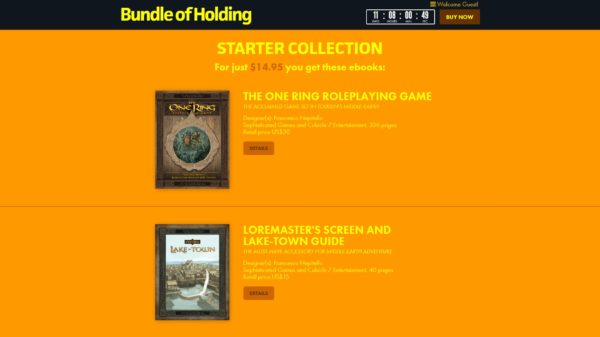 Secondly, every Bundle of Holding has a threshold price, based on the average amount paid. If you pay over the threshold price you will qualify for the BONUS COLLECTION, which comprises The One Ring core rules, The Loremaster's Screen and Lake-town Guide, Heart of the Wild, The Darkening of Mirkwood and Rivendell. That's a bundle that would normally cost an additional $66 for an initial threshold price of $29.99!
As another bonus everyone who buys a bundle will get a discount coupon for hard copy One Ring titles at the cubicle 7 Store.
The best part about the deal is percentage of proceeds will go to Reading is Fundamental, a marvelous charity that helps with child literacy.
You have 11 days (As of this posting) to get in on the One Ring Bundle goodness