It's beginning to look a lot like Christmas, well at least in the stores, Here in Indiana, we have no snow yet, which for us is an oddity. Many of you am I sure, have started to do there shopping all ready. We thought we would give you some suggestions on what to get that gamer on your lists! These are our picks for Family Games.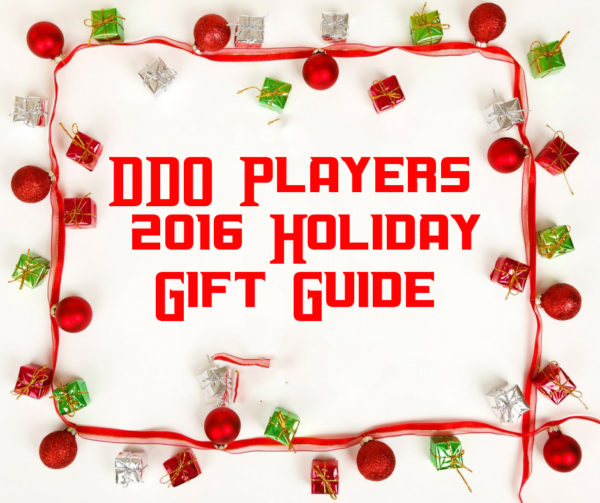 Ticket To Ride
The Ticket To Ride Board Game is a cross-country train adventure that celebrates Fogg's impetuous and lucrative gamble to travel "Around the World in 80 Days" by proposing a new wager. The stake is a $1 million prize in this winner-takes-all competition. The objective of this train board game is to see who can travel by rail to the most cities in North America in just seven days. This Ticket To Ride game can be played by two to five players. There are 225 colored train cars and players have to collect cards that allow them to use the different railway routes connecting the cities across the USA. This Ticket To Ride Board Game comes complete with a detailed board, game cards, help cards, rules, train miniatures and more.

Ticket To Ride Rails & Sails Board Game
Ticket to ride rails & sails is the new installment in this best-selling train adventure series. Players collect cards of various types (trains and ships) that enable them to claim railway and sea routes on a nicely illustrated double-sided board, featuring the world map on one side and the great lakes of North America on the other. Elegantly simple and fast to learn, it takes the ticket to ride series to the next level!

Catan 5th Edition
Your adventurous settlers seek to tame the remote but rich isle of Catan. Start by revealing Catan's many harbors and regions: pastures, fields, mountains, hills, forests, and desert. The random mix creates a different board virtually every game.
Guide your settlers to victory by clever trading and cunning development. Use resource combinations— grain, wool, ore, brick, and lumber—to buy handy development cards and build roads, settlements, and cities. Acquire your resources through trades, cards, or lucky dice (even outside your turn).
But beware! Someone might cut off your road or buy a monopoly. And you never know when the wily robber might steal some of your precious gains!

Pandemic Board Game
Four diseases have broken out in the world and it is up to a team of specialists in various fields to find cures for these diseases before mankind is wiped out. Players must work together playing to their characters' strengths and planning their strategy of eradication before the diseases overwhelm the world with ever-increasing outbreaks. For example the Operation Specialist can build research stations which are needed to find cures for the diseases. The Scientist needs only 4 cards of a particular disease to cure it instead of the normal 5. But the diseases are out breaking fast and time is running out: the team must try to stem the tide of infection in diseased areas while also towards cures. A truly cooperative game where you all win or you all lose.

Codenames
Codenames is a social word game with a simple premise and challenging game play. Two rival spymasters know the secret identities of 25 agents. Their teammates know the agents only by their codenames. The teams compete to see who can make contact with all of their agents first. Spymasters give one-word clues that can point to multiple words on the table. Their teammates try to guess words of their color while avoiding those that belong to the opposing team. And everyone wants to avoid the assassin. The game works very well with 4 players if you prefer to guess without help. Or you can add more players if you prefer lively discussion. There is also a cooperative variant where a single team tries to achieve the highest score they can by playing against the game itself.

Exploding Kittens
Exploding Kittens is a card game for people who are into kittens and explosions and laser beams and sometimes goats.
In this highly-strategic, kitty-powered version of Russian Roulette, players draw cards until someone draws an Exploding Kitten, at which point they explode, they are dead, and they are out of the game — unless that player has a Defuse card, which can defuse the Kitten using things like laser pointers, belly rubs, and catnip sandwiches. All of the other cards in the deck are used to move, mitigate, or avoid the Exploding Kittens.

Munchkin Deluxe
Munchkin is the mega-hit card game about dungeon adventure . . . with none of that stupid roleplaying stuff. You and your friends compete to kill monsters and grab magic items. Be sure to don the Horny Helmet and the Boots of Butt-Kicking. Wield the Staff of Napalm . . . or maybe the Chainsaw of Bloody Dismemberment. Start by slaughtering the Potted Plant and the Drooling Slime, and work your way up to the Plutonium Dragon . . and it's illustrated by John Kovalic. Fast-playing and silly, Munchkin can reduce any roleplaying group to hysteria. And, while they're laughing, you can steal their stuff.
 
We Come In Peace
The Alliance of Six Planets has come to an end. Now you must do what it takes to defend your homeworld from the hordes of flying saucers that darken your skies and lay waste to your cities.
We Come in Peace is a fun, fast, strategic game for 2-6 players. Opponents roll invasion dice, sending flying saucers to attack your planet's cities. Use defense dice to fight back! Blasters repel invaders. Use rebuilds to repair and replace your destroyed cities, while missiles allow you to deal out some damage of your own to opponents' planets. Be the alien with the least damage at the end of the game to claim a victory of galactic proportions!


King of New York Board Game
There's always something happening in the city that never sleeps. Maybe it's the lights, maybe it's the energy, or maybe it's the giant monsters trying to demolish the place!  Get ready for Richard Garfield's follow up to the best-selling King of Tokyo! Who will be the King of New York?  King of New York introduces lots of new ways to play, while still keeping the core ideas of King of Tokyo.  There are Buildings to Stomp! Vengeful Military Units to Destroy! Six brand new Monsters!  Every roll of the dice might mean that your monster feels the OUCH, as military units open fire.  Will you grab the spotlight and become a celebrity Superstar?  Or will you become the defender of the city and befriend Lady Liberty?  Each of New York's boroughs has its own charms, but to truly rule the Big Apple, you have to control Manhattan.  Defeat the other monsters and rule the city…. Become the King of New York!

Dastardly Dirigibles
Professor Phineas Edmund Hornswoggle, famed airship builder, is retiring and you are an engineer competing to inherit the Hornswoggle factory! Build your airship from different parts of 9 beautiful suits. Each time a part is added, ALL players MUST add the SAME part–which may replace an existing one. Use Special cards to your advantage or to thwart your opponents. The round ends when the first airship is complete. But you score only the suit used most in your airship. The player with the highest score after 3 rounds wins!.

Castle Panic
A cooperative tower defense board game for 1 to 6 players, ages 10 and up. The co-op element makes Castle Panic a great family game and the perfect kick-off for your weekly game night. You must work together to defend your Castle, in the center of the board, from Monsters that attack out of the forest, at the edges of the board. Trade cards, hit and slay Monsters, and plan strategies together to keep your Castle towers intact. The players either win or lose together, but only the player with the most victory points is declared the Master Slayer. Players must balance the survival of the group with their own desire to win.

Machi Koro
Welcome to the city of Machi Koro, the Japanese card game that is sweeping the world. You've just been elected Mayor.  Congrats! Unfortunately the citizens have some pretty big demands: jobs, a theme park, a couple of cheese factories and maybe even a radio tower.  A tough proposition since the city currently consists of a wheat field, a bakery and a single die. Armed only with your trusty die and a dream, you must grow Machi Koro into the largest city in the region.  You will need to collect income from developments, build public works and steal from your neighbor's coffers.  Just make sure they aren't doing the same to you! Machi Koro is a fast-paced light-hearted game for you and up to 3 friends.  Once you've had a taste of Machi Koro, this infectiously fun game may have you wondering if the dinner table ever served another purpose. They say you can't build Rome in a day, but Machi Koro will be built in less than 30 minutes!
*Note the above links are AFFILIATE LINKS, DDO Players will get a small percent of the sale, this is another way you can help support the site*