It's beginning to look a lot like Christmas, well at least in the stores, Here in Indiana, we have no snow yet, which for us is an oddity. Many of you am I sure, have started to do there shopping all ready. We thought we would give you some suggestions on what to get that gamer on your lists. First up is Stocking Stuffers!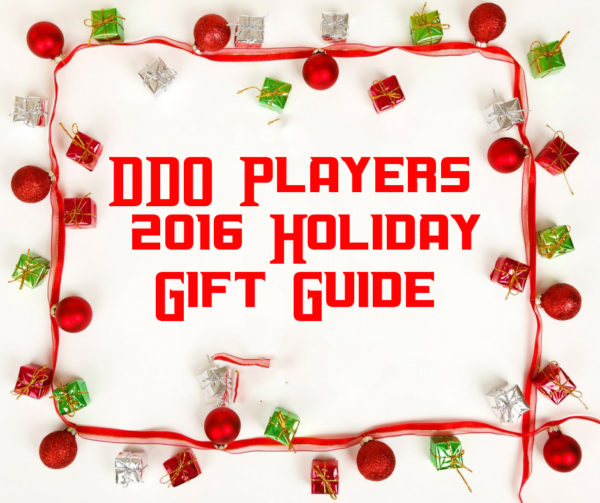 Monsters and Heroes of the Realms: A Dungeons & Dragons Coloring Book
The Monsters and Heroes of the Realms: A Dungeons & Dragons Coloring Book is a treasure trove of illustrations summoned from the pages of the official Dungeons & Dragons manuals. It features never-before-seen artwork and it includes 16 pages of inspirational full-color illustrations. In this book the pen IS mightier than the sword!

Critical Hit LED D20 Die
Flashes red when you roll a crit! * Twenty-sided die flashes red when you roll a 20 * Not a cheater die! Weighted evenly so you have to earn those 20s * Players: It is up to your DM whether you can use it in your game * DMs: The red glow makes you look even more evil behind the screen * Dimensions: approximately 1.5″ in diameter * Batteries included

Munchkin Holiday Surprise
It's an amazing present for all the good little Munchkins. 68 holiday themed cards, everything from the first three Christmas boosters plus the 2012 booster, some promo cards never before available at retail, Plus four new cards. Also includes a new "Christmas Kill O Meter" unique to this set, and two special Munchkin dice – one pearly red, one pearly green.
 
Munchkin Nightmare Before Christmas Card Game
This highly anticipated version of the popular card game Munchkin has finally arrived! Munchkin The Nightmare Before Christmas provides long time players of Munchkin an entirely new ghoulish world to immerse themselves in. Play as a citizen from Halloween Town, Christmas Town, Thanksgiving Town or Easter Town. Battle and banish foes like Oogie Boogie, Doctor Finkelstein and Lock, Shock & Barrel from Halloween Town. Charge into battle on Santa's Sleigh as you wield new weapons, curses and treasures. You can play Munchkin The Nightmare Before Christmas on its own, or add it to other Munchkin games for more monster-mashing, treasure-grabbing action!.
 
Munchkin Christmas Lite Card Game
Kick down the door! Defeat the monster! Take the treasure! Munchkin has been a gaming phenomenon for fifteen years and now we're giving you a great introduction to the game. Munchkin Christmas Lite is a standalone game, and can also be used as an expansion for existing Munchkin games.

"Magma" Halfsies Dice – 7 die polyhedral rpg gaming dice set – Smoldering Red & Igneous Black
Halfsies dice feature a unique half-&-half color arrangement, a semi-translucent nature, a pearlescent swirl within each color and a smooth blend where the two colors meet. Made of solid high-impact resin, each set contains a d4, d6, d8, d10, d100 (00), d12 and a d20. Each die has the highest and lowest numbers centered on the unique color half.

WizKids Dungeons & Dragons Icons of the Realms Starter Set
Go on a grand adventure through the forgotten realms with this new set of starter miniatures for play with the legendary fantasy roleplaying game Dungeons & dragons. WizKids games, the industry leader in quality pre-painted plastic miniatures, is pleased to offer some of the most iconic character classes and races in this latest fantasy miniatures starter set! this icons of the realms collection includes six unique miniatures ready to use with your Dungeons & dragons starter set. Bring these wonderfully detailed miniatures to your next Dungeons & dragons game and enjoy the envy of all your fellow gamers! all new paint designs featuring 5 returning characters from the previous version: -gold dwarf cleric -human Ranger -sun elf Wizard -northlands fighter -light foot Halfling Rogue and 1 new hero for your game, wood elf druid.

Icons of the Realms: Single Booster – Storm King's Thunder
Giants return to the Forgotten Realms in force as they engage in epic battle for glory and territory, while humans and other small folk try to find a way to survive amid the upheaval. Expand your collection of D and D roleplaying game miniatures with the 45 figures introduced in release of the fifth set in the Icons of the Realms line, Storm King's Thunder.
*Note the above links are AFFILIATE LINKS, DDO Players will get a small percent of the sale, this is another way you can help support the site*