It's beginning to look a lot like Christmas, well at least in the stores, Here in Indiana, we have no snow yet, which for us is an oddity. Many of you am I sure, have started to do there shopping all ready. We thought we would give you some suggestions on what to get that gamer on your lists! These are our picks for the Tabletop Board Gamer player on your gift list!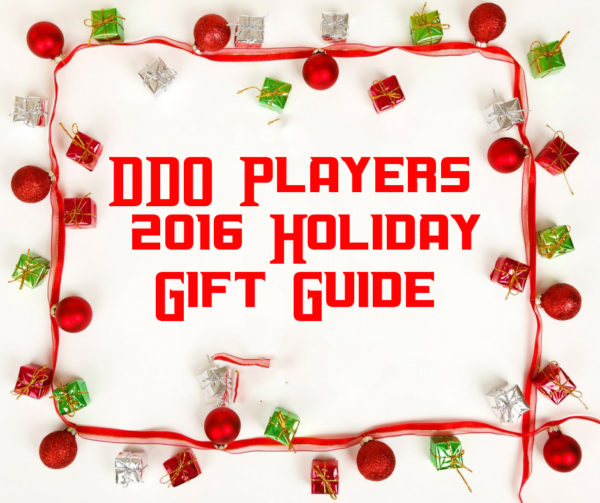 12 Realms Board Game
12 realms is a fast and light-hearted cooperative game for 1 to 6 players. Playing as fantastical fairytale heroes, players must band together to stop the Lords of darkness from pillaging the 12 realms. Each hero is realized as a fun and characterful miniature game piece, while gorgeous fairytale art brings the unique monsters and Lords of darkness to life. Travel through enchanted realms of Myth and legend to battle the minions of the Lords of darkness and reclaim powerful artifacts to stop their reign of terror once and for all!.

Dungeons & Dragons: Tyrants of the Underdark Board Game
Tyrants of the Underdark is a competitive strategy game for 2 to 4 players in which you take on the role of the leader of a drow house. As a drow (a dark elf) your goal is ascension to greater power through control of the Underdark

Descent: Journeys in The Dark Second Edition
A board game in which, up to four other players take on the roles of courageous heroes going agianst the evil overlord. Featuring double-sided modular board pieces, countless hero and skill combinations, and an immersive story-driven campaign, Descent: Journeys in the Dark Second Edition transports heroes to a vibrant fantasy realm where they must stand together against an ancient evil.
This updated version of the classic board game of dungeon-delving adventure features a host of enhancements, including new heroes and monsters, streamlined rules, a class-based hero system, campaign play, and much more.

Dead of Winter Crossroads Game
The first game in this series, puts 2-5 players in a small, weakened colony of survivors in a world where most of humanity is either dead or diseased, flesh-craving monsters. Each player leads a faction of survivors with dozens of different characters in the game. Dead of Winter is a meta-cooperative psychological survival game. This means players are working together toward one common victory condition – but for each individual player to achieve victory, he must also complete his personal secret objective. This secret objective could relate to a psychological tick that's fairly harmless to most others in the colony, a dangerous obsession that could put the main objective at risk, a desire for sabotage of the main mission, or (worst of all) vengeance against the colony! Certain games could end with all players winning, some winning and some losing, or all players losing. Work toward the group's goal, but don't get walked all over by a loudmouth who's looking out only for his own interests! Dead of Winter is an experience that can be accomplished only through the medium of tabletop games. It's a story-centric game about surviving through a harsh winter in an apocalyptic world. The survivors are all dealing with their own psychological imperatives, but must still find a way to work together to fight off outside threats, resolve crises, find food and supplies and keep the colony's morale up. Dead of Winter has players making frequent, difficult, heavily- thematic, wildly-varying decisions that often have them deciding between what is best for the colony and what is best for themselves.

Betrayal At House On The Hill – 2nd Edition
Take a deep breath before you enter. It might be your last. Your fear will grow with each tile you place as you investigate a house filled with dreadful monsters and deadly secrets. With 50 fiendish scenarios (including seven new haunts) and dozens of danger-filled rooms, you'll return to the house again and again – as often as you dare – and never face the same game twice. Contents include 1 rulebook, 2 haunt books, 44 room tiles, 1 Entrance Hall/Foyer/Grand staircase tile, 6 explorer figures, 6 two-sided character cards, 30 plastic clips, 8 dice, 1 Turn/Damage track, 80 cards (events, item, omen and more) and 149 tokens. For 3 – 6 players, ages 12 and up
 
Betrayal at House on the Hill: Widow's Walk Board Game
The house on the hill has a wicked reputation. Those who dare to darken its door often leave steeped in madness and despair — if they leave at all. Now the horror reaches new heights with Widow's Walk, the first-ever expansion for the critically acclaimed board game Betrayal at House on the Hill. The house is expanded with the addition of twenty new rooms, including the roof, a previously unexplored floor. Also in its halls you will find new monsters, items, omens, events, and fifty brand-new haunts, penned by lead developer Mike Selinker's all-star cast of contributors from the world of gaming and entertainment. In Widow's Walk, terror and panic are taken to a whole new level. Enter if you dare. Exit if you can.
*Note the above links are AFFILIATE LINKS, DDO Players will get a small percent of the sale, this is another way you can help support the site*