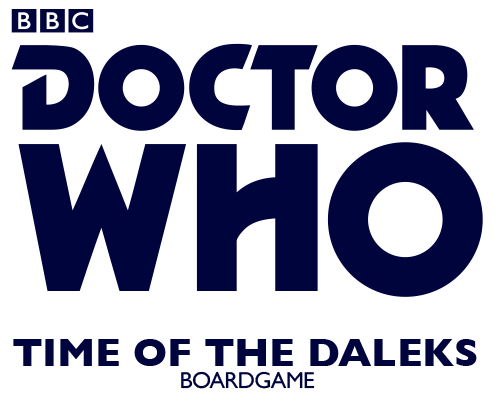 The fine folks over at Gale Force Nine are showing off some more of the upcoming Doctor Who Board Game.
n Doctor Who: Time of the Daleks, players take on the role of the Doctor, travelling throughout time and space, finding new companions and having adventures to repair the web of time. Players do this by overcoming challenges. The Doctor can overcome most challenges he encounters, but he always needs his Companions to help give him an edge. Players must cooperate to stop the Daleks, while trying to get their TARDIS to Gallifrey first, to prevent Davros from invading the Matrix in the first place.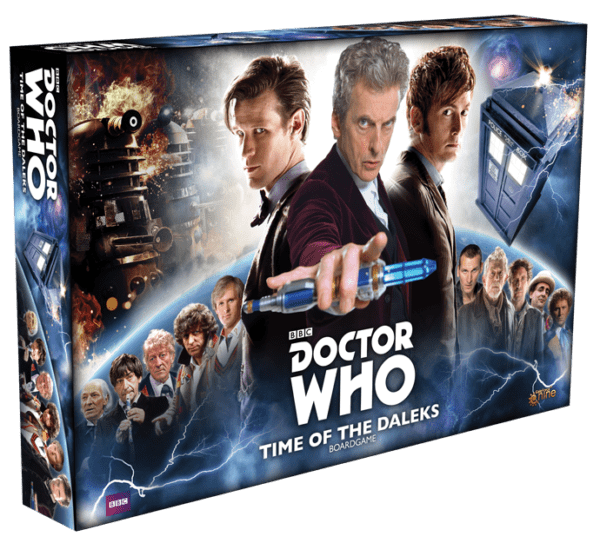 The Web of Time is used to monitor progress in the game, as the Doctors and Dalek progress towards Gallifrey. If the Daleks get to Gallifrey first, the Doctors Lose the game, If a Doctor gets there first, the Doctors win the game.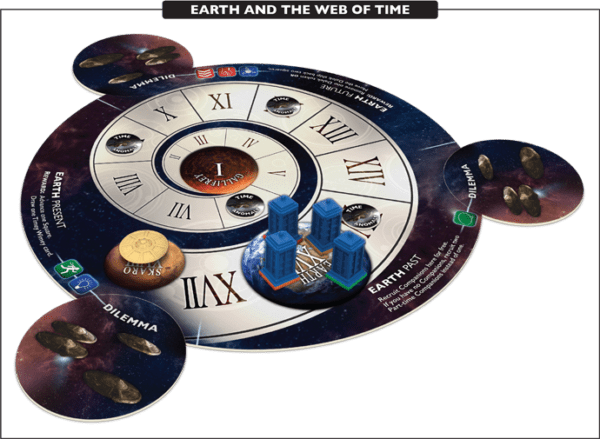 The box contains 20 plastic pieces, 6 TARDIS consoles, a scoreboard, 23 location tiles, 30 Dilemma tiles, 12 Time anomaly cards, 18 dice, 45 tokens, 36 Character cards, 40 Timey-Wimey cards, 6 reference cards, and a rulebook. The game is for 2 -6 players, ages 14 and up, and plays in 2 hours. MSRP was not announced.