Easy Roller Dice Company, are unleashing a new set of dice onto the world and gamers and everywhere.
We're back again to bring you a fantastic new round of dice that is sure to make the players around your table twitch with envy.  Today we're featuring what we call the Rose Gold Dice Collection.

This series of dice starts off with 6 number, color varieties to choose from and possibly 11 number, color varieties if we hit every stretch goal.

These 16mm dice are zinc alloy, cast molded and plated after the metal goes through a special plating process. Note: they do not contain real rose gold – the name comes from the color.  Besides they'd be 100x as expensive…..

We also decided to mold these with a cool, unique font that stands out from the normal dice number style.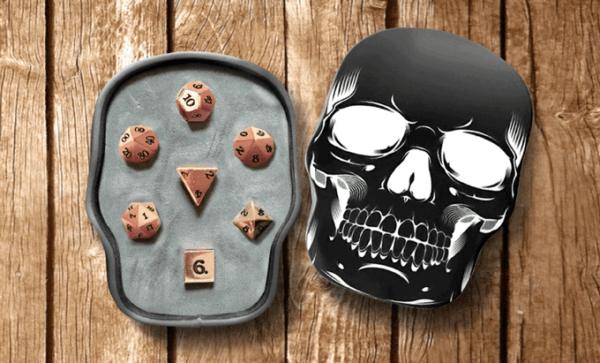 That is the coolest looking case, I think I have ever seen, I'm just saying.
They give a nice comparison to there other dice, so you can really tell what the color of this dice will be

There are options for a 7 dice set or a 10 dice set as well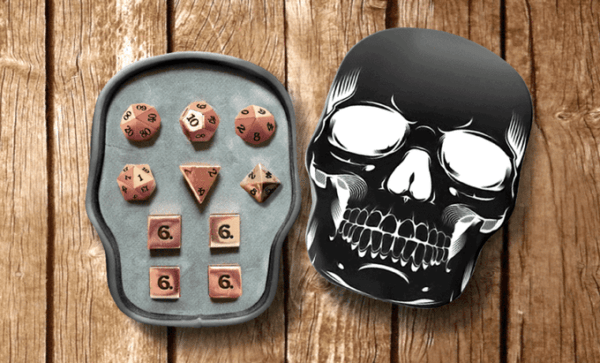 And what a kickstarter be without add on's to round out your pledge? They offer a skull dice bag and a leather rolling mat for those that want it.
The Kickstarter is up and running now, with 29 days to go (As of this posting) with 20 % Funded, $1,779 pledged of $7,000 goal
The 7 set of dice is at the $45.00 pledge level, with the 10 piece at $55.00