We told you that Rodney Thompson created a new game company, Scratchpad Publishing, and was getting ready to Kickstart and new game, Dusk City Outlaws. Well friends that time is here, The Kickstarter is now LIVE.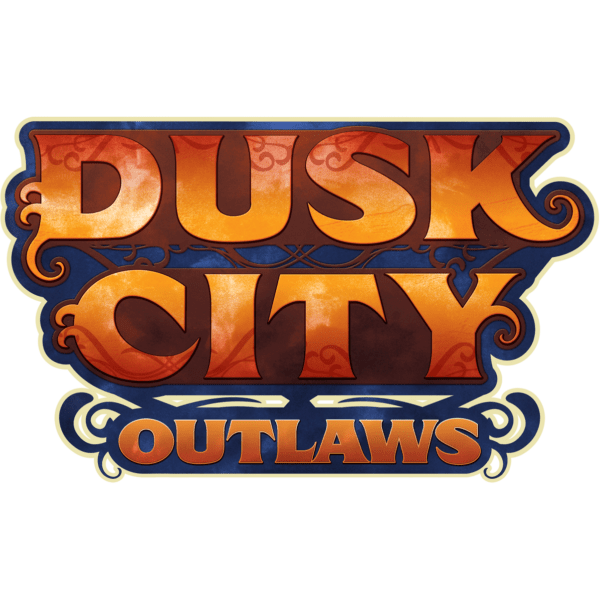 Dusk City Outlaws is a tabletop roleplaying game inspired by books, TV shows, and movies like The Lies of Locke Lamora, Leverage, and Ocean's Eleven, where players take on the roles of thieves belonging to the eight cartels that rule the criminal underworld of a massive fantasy city. The players come together to form a crew and take on a job, planning and executing a criminal scheme and earning the respect of their peers.
The game comes as a boxed set, with all the game materials needed for an entire gaming group to start playing. The game is designed to be easy to start playing, even on a moment's notice. Once all of the players are familiar with the rules, it takes only minutes for one player to read through the scenario while the other players quickly make characters.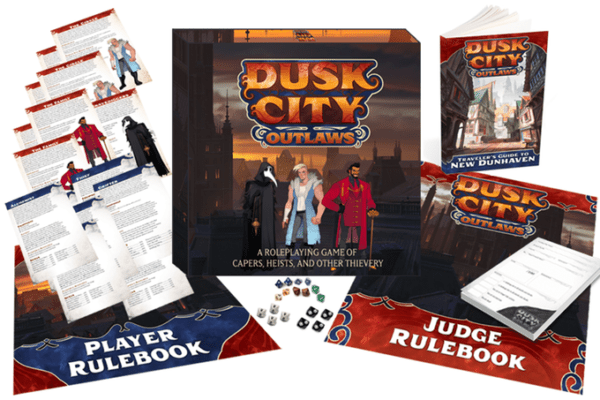 The core game box set comes with everything that a group of 5 people need to play (the game can support more players, but they will need to share dice). The box set includes:
The 24-page Player Rulebook
The 48-page Judge Rulebook, which includes 10 ready-to-play scenarios
The 200-page Traveler's Guide to New Dunhaven digest-sized setting book
16 full-color cartel sheets (two for each cartel), used in character creation
16 full-color specialty sheets, used in character creation
Tear-off pad of character sheets, used to track character info
5 sets of percentile dice
4 advantage dice
4 challenge dice
Cardboard token sheet, containing heat and influence tokens
The Kickstarter went up today and is at 20 % (as of this posting) $15,591 pledged of $65,000 goal with 34 days go.
In case you missed it, we did an interview with Rodney that talked about the game and his history in the gaming industry