Hello! My name is Inigo Montoya! You killed my father! Prepare to die!
Toy Vault Inc have announced that Princess Bride will be becoming a Tabletop Role playing Game later this year.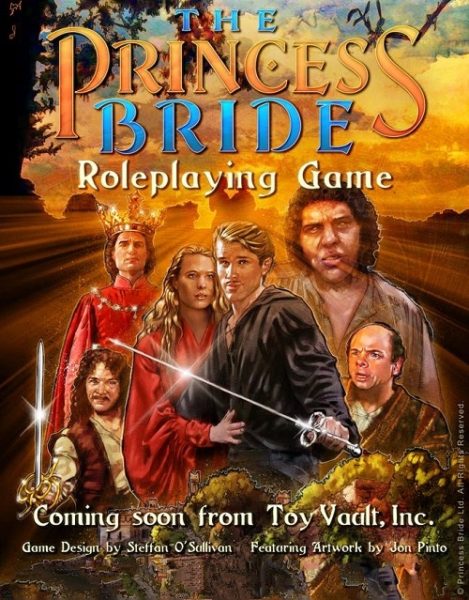 The Princess Bride rpg is designed by Steffan O'Sullivan, the designer of classic RPG titles such as GURPS: Swashbucklers, GURPS: Bunnies and Burrows, and of course FUDGE. The Princess Bride rpg, is using Steffan's FUDGE system. FUDGE is a great, light RPG engine that provides just the right feel of light-hearted, fantastic adventure that embodies The Princess Bride universe.