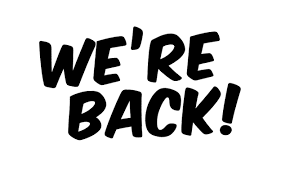 Thank you so much, for you understanding as I put the website and podcast on a short break while I was dealing with a medical issue with my elderly mother, I'm still dealing with that, but things are to the point where I felt like I can jump back into the site and podcast once again.
So look for posts to start rolling out, with the latest news from the world of DDO, Role Playing And Tabletop Games!
As a special THANK YOU! for all of you sticking with us, look for a post on Tuesday at 10am est that will introduce a one week contest! We will be giving away a board game, and best part it's open to everyone world wide! More details on the contest coming tomorrow! Just a way of saying THANK YOU! for your understanding and sticking with the podcast/site
The podcast will be back next week, we will be recording the episode Monday March 6th, and will hit your feeds as always Wednesday March 8th.