UK games publisher Cubicle 7 Entertainment has forged a partnership agreement with Make Believe Games, the company of legendary Vampire: The Masquerade creator Mark Rein-Hagen. They have announced their intention to release a tabletop roleplaying game inspired by the cosmic horror of writers like H.P. Lovecraft and August Derleth.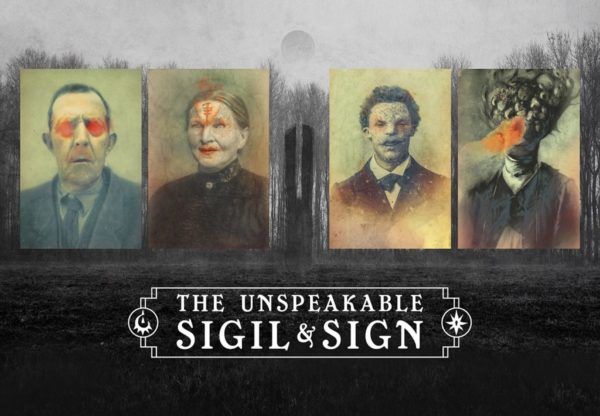 In Unspeakable: Sigil & Sign expectations are flipped on their heads, and players take the role of cultists, members of an apparently evil organization, dedicated to the destruction of mundane reality. The game explores the multifaceted themes of what it means to be monsters, looking out on a world that is as disturbing and maddening to them as they are to it.
"As a life-long fan of Mark Rein-Hagen's work I am insanely excited about this partnership between our companies and what it enables us to bring to gamers. Cubicle 7 has some really strong experience with Mythos games, and Mark's company brings some really brilliant creative talent, like C.A. Suleiman, to the table. We're creating something truly fresh with Unspeakable: Sigil & Sign. New situations, new play experiences, and a whole new way to explore the Mythos." – Dominic McDowall, CEO of Cubicle 7 Entertainment
"I can't remember a time before I loved the Mythos, It was my introduction to horror. Real horror. Words cannot express how excited I am to finally be involved in a truly Lovecraftian RPG." – Mark Rein-Hagen, founder of Make Believe Games and creator of Vampire: The Masquerade and the World of Darkness
Work is now underway on the core set for Sigil & Sign, which introduces the characters and setting as it establishes core rules and themes. It launches on Kickstarter in April. All products in the series will run on the Axiom System, first launched in MBG's "Toxploitation" RPG, I Am Zombie.
In case you missed it, we did an interview with Mark Rein-Hagen awhile back