The Dwarven Chest with Butcher's Bill Metal Dice from Skullsplitter, are a set of 7 Metallic Polyhedral Role Playing Game Dice- Brushed Grey and Red Color. This set contains one d20, one d12, two d10 (00-90 and 0-9), one d8, one d6, and one d4.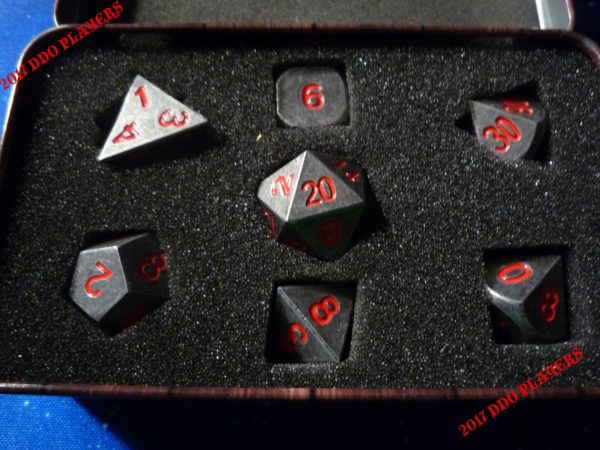 Oh My! These are a thing of beauty, I like the grey solid color, with the red accent that makes the red numbering really pop! The numbers are very easy to read at just a quick glance. I would be remiss to point out the fact these things are HEAVY. When I say that I'm saying you could probably do some bodily harm to someone. They feel heavier than other metal dice that I have, not that's this is a bad thing at all, just wanted to point it out, these are HEAVY.
These dice were nicely packaged in a tin box, it reminded me of the tin box that mints come in, it's fairly heavy. They were nestled into a custom cut foam insert and the overall presentation was very well done, and professional. The graphics on the tin had a good "Dwarven" feel to it, ala the name, if you're a dwarf fan or know someone then they will appreciate this.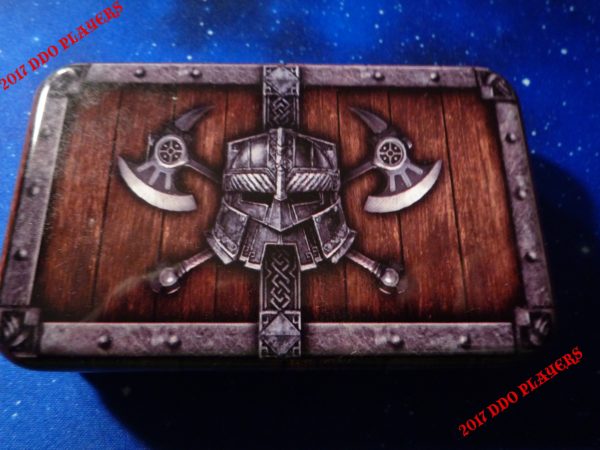 I did a few rolls with the 20 and I can say they were pretty even in my rolls, you would think since they are heavy they would tend to roll high, this was not case (But then again, we all know my RNG luck) but my rolls were as follows – 20,14,10,4,16,7,5,3 So you can see pretty wide spread on it.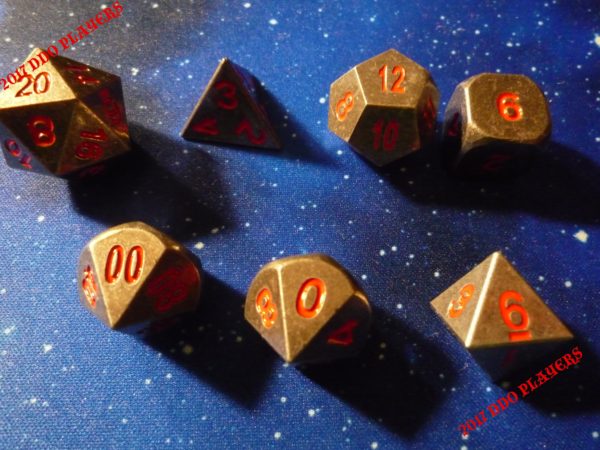 One NOTE here – if you value your table, or you're at a friends and they are protective of their table, I'd suggest you use a mat or an dice tray or something to roll on, since the these things are heavy they could I would think scratch and nick your table. Again, don't let this stop you from thinking about a set, just putting that out there.
I know there are a lot of choice you have with metal dice, but I have to say these are some of the best built metal dice I have rolled. I've used them a few times and I have not noticed any wear and tear on them, I'll have to revisit that after more use, but I would say if you're in the market for some metal dice that look to the fine folks at Skullsplitter and their line of metal dice for your RPG needs.
The Dwarven Chest with Butcher's Bill Metal Dice that I reviewed can be purchased via Skullsplitter's website for 39.99
The Dwarven Chest with Butcher's Bill Metal Dice were provided to us for this review, this had no effect on the outcome of the review.