Aces and Eights Reloaded game is the second edition of the world's best selling, state-of-the-art, game-of-the-year wild west role playing game.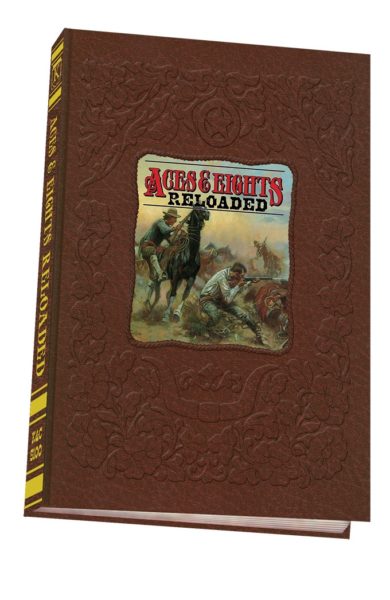 Aces & Eights is a game that has the fastest, yet most precise combat system while still focusing more on roleplaying opportunities and character development than any other game. There are no levels and dozens of professions from which players can choose and even change as opportunity presents itself. Want to be a prospector because gold's been found, sure thing. The mine's played out before you stake a claim, you can turn to selling hardware or become a bandito or gunslinger. That doesn't work, maybe a lawman or gambler? At each stop you can further develop skills and abilities used while following those professions.
Aces & Eights Showdown included!
The Aces & Eights™ Showdown game is a set of western skirmish-level miniatures rules, using the innovative Shot-clock system. The Showdown game is also included in the broader Aces & Eights RPG offering.  It will run approximately 48 pages.  Hard copy version comes with one Standard Shot Clock and two silhouettes.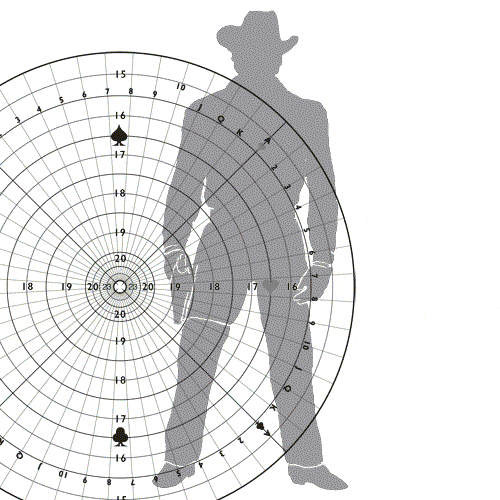 The campaign is up and running now, and hit a bulls-eye (See what I did there) within 12 hours, so it's stretch goals from here on out. Currently (as of this posting) 173 % of the goal with 38 days to go.