So, you have a great idea for a new board game, but not sure where to start?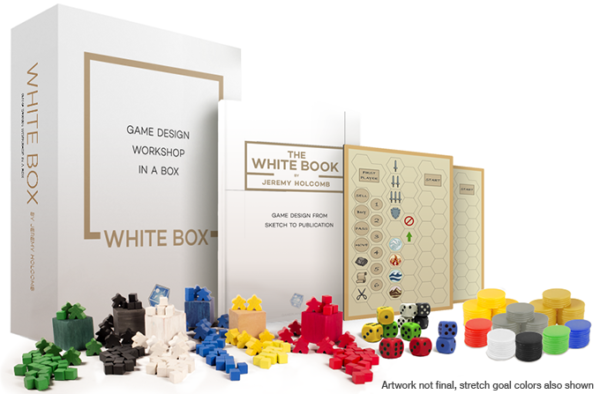 The White Box, a kit that claims to include 'everything you need to start creating the game in your head', has passed its crowdfunding goal on Kickstarter.
The project, a collaboration between Gameplaywright and Atlas Games, was looking to raise $10,000 by May 18th but it has already passed the $63,000 mark.
The White Box contains:
• The White Box Essays: a 128-page book about how to make games.
• Two punchboard sheets of custom counters and markers, some blank, others pre-printed with numbers, actions, elements, icons, and more
• 100 standard wooden cubes
• 24 standard wooden meeples
• 4 giant wooden cubes
• 40 plastic discs
• 50 plastic discs
• 8 standard six-sided dice
The kickstarter is up and running for 13 more days so you have plenty of time to jump on board and get creating!