The 320-page hardbound book "Bestiary 6" for the Pathfinder role-playing game (RPG) by Paizo Publishing. Is the sixth release in the much beloved bestiary series and it brings us more than 200 monsters to the tabletop Pathfinder RPG.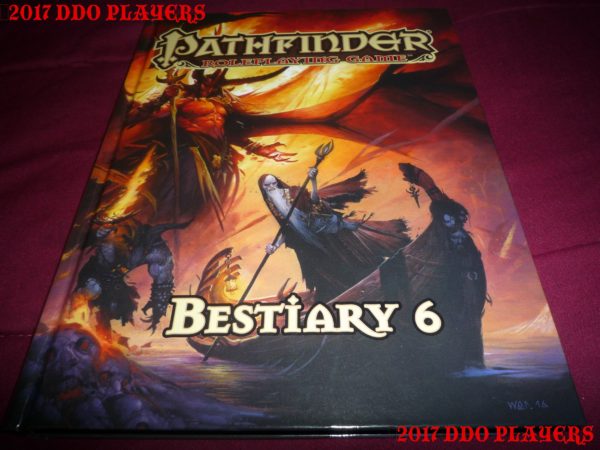 Monsters are at the core of any fantasy role-playing game. Heroes need something to fight and slay, This book will give the GM and wide selection of of high CR monsters to challenge your players. Notice I did say high CR. As the bulk of this book will be aimed at the higher level play.
The Book
Pazio has stepped up its art game in the past few books, and this thankfully this book carries on with that. The monsters are well drawn.
The font is easy to read, it seems to me they have changed the font to make it easier to read, or maybe it's just me.
New Monsters
We get a slew of new monsters, that gamers will find in this tome are the arch devils Baalzebul, dispater, mammon and moloch. On the creepier side we get, bloody bones, boggle, crypt flower, psychic stalker and the slithering pit.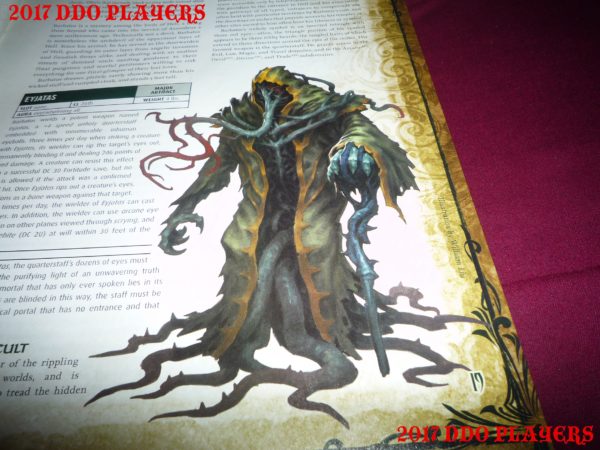 Not all monster are bad
Your GM can choose to take pity on you and throw a few monsters your way that might help you. The crazed monkey goblins, the river-dwelling fey naiads and the yaddithians of the Elder Mythos. All well help you, for a price.
A surprise that I got from the book was the animal companions. The fierce devil monkey, and the clockwork hound are just a few examples of companions you might pick up to join you.
If you are a fan of myth and legends, you will notice this book draws heavily on for it inspiration, giving you monsters like the Green Man, inspired by an ancient symbol of nature. And Krampus. I like this fact, I love to see monsters such as that in books and my games. so I hope this trend goes on.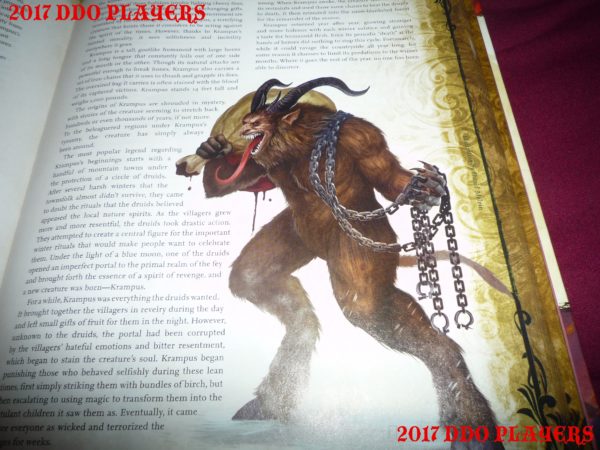 If I would have one minor nitpick with the book, it would be that some of the monsters are just ported over from some the adventure paths, I wish this was a total all new tome of monsters, but it has so much good in there, that I can over look this minor quibble.
Over all I can say if you are looking for some higher level monsters to challenge your players, then look not further. Besides they had me at Krampus.
Bestiary 6 can be purchased direct from Paizo web store.  Or from Amazon.
A special thanks to Paizo for providing us with our review copy of the book, used in this review. *This is no way reflected the opinion or review of the product*
*Note the above amazon link is an AFFILIATE LINKS, DDO Players will get a small percent of the sale, this is another way you can help support the site*