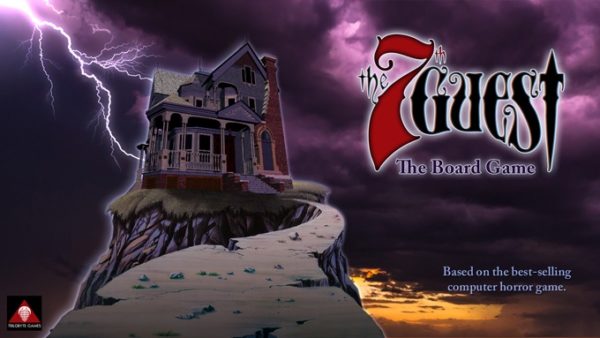 Trilobyte Games, LLC, today announced the company's successful Kickstarter campaign to fund The 7th Guest: The Board Game, has reached out to all of its backers with recent surveys to collect data for pledge fulfillment as well as to present new, add-on offerings of collectibles as well as limited discount promotions.
"Our backers are enthusiastically responding to our new add-ons and promotions, In just a couple of days, 180 backers have spent over $5,400 upgrading their pledges with additional add-on purchases." – Rob Landeros, co-founder, CEO and art director
"Our goal has always been to create a tabletop board game of the highest quality that will not only be a beautiful collector's item that fans of the game and all board game enthusiasts will be proud to own, but one that is also complemented by an interesting and unique set of add-on collectibles that both enhance gameplay and extend the brand."
Backers can now choose from the following add-ons, available through the "BackerKit" store.
A special, limited edition of Infection: The Board Game
Based originally on the infamous and diabolically challenging microbe puzzle from The 7th Guest, then later on the Infection app for iOS, this custom made game consists of a quality 15″ x 11″ roll-up board, 50 double-sided microbes, 9 anti-bodies (optional play), a cotton game bag, instructions, all packaged in a black tube. This product is made to order, not mass produced. Each copy is signed by Rob Landeros.  Cost: $47.50
A 1:12 scale, collectible resin model of the infamous Henry Stauf.Cost: $45.00
The Stauf Mansion Model Kit
Unpainted 7″ high resin model kit of the infamous Stauf Mansion. Some assembly required.  Cost: $95.00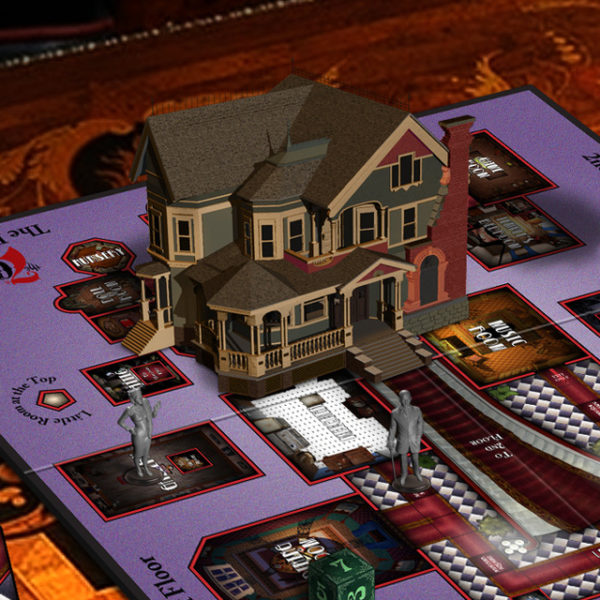 The Sphinx Spirit Board
Based on the 7th Guest Sphinx spirit board, hand-crafted 18″ x 13.5″ on real wood with Eye of Providence pyramid planchette. Signed on back by Rob Landeros. Cost: $99.00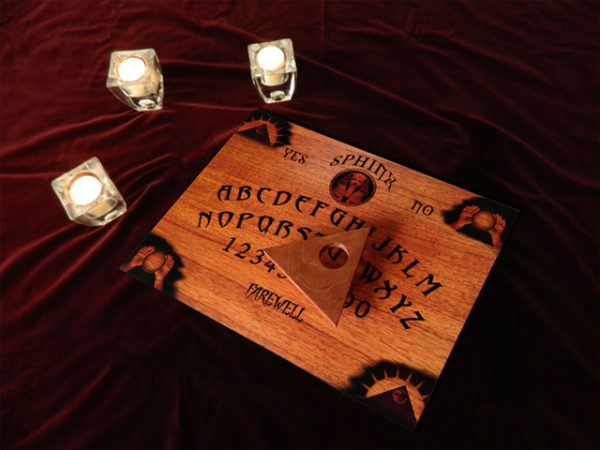 Stauf and Tad Miniatures
Additional miniatures of Henry Stauf and Tad to add to the existing seven miniatures that are included in the basic game. Cost: $13.00
A one-of-a-kind, collectible figurine of…. YOU
A very special, unique, custom made Trilobyte-approved miniature figurine created in your personal likeness in 30s period costume and your name "engraved" on the base. Actual size of figure, including base, approximately 47 mm x 20 mm.  Cost: $900.00
But wait… There is more!
Special announced promotions include:
Discount: as a post-campaign promotion to backers and to those who still wish to get in on the pre-order fun, the company is offering a special promo code to backers. The code is applied at checkout at the firm's "BackerKit" pre-order store to get $11 off any order of add-on items. This special promotion will only be active for 11 days.
The physical components of The 7th Guest: The Board Game include: The awesome board, based on the original video game mansion layout; Destination Cards, which send gameplayers to specific rooms; Puzzler Cards, which challenge players to solve engaging puzzles; Mystery Spell Cards, which casts spells, both good and evil, upon the players; the Magic Die, a six-sided die, numbered 1, 3, 5, 7, 9, 11; and finally, seven character miniatures, created by noted gaming figurine designer Romeo "Silvaticus" Salbatecu, for individual game play.
The finished, boxed collector's game is expected to retail for $74.95, and should be available in about a year.
The company has chosen Panda Game Manufacturing, a firm that is a leader it the field of manufacturing very high-quality board games, to be its manufacturing partner.; and, Ashland, Oregon-based Fun Again to be its distribution partner.