Players can seek magical riches in R&R Games' new Dragon Island, releasing this August.
In the game, players are wizards exploring a deserted island in search of magical treasures.  Along the way, they must manage their magical energies to build structures and tame dragons to help them gather as much loot as possible.  When the entire island has been explored, the player with the most treasure wins.  The game combines elements of exploration and resource management.  The island is built during the game using hexagonal board tiles, so each game the island will be different.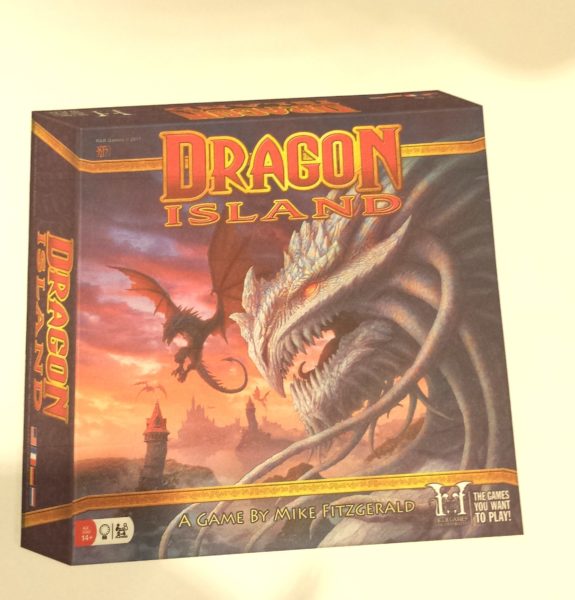 It will include 45 double-sided island tiles, 160 wooden cubes, 40 coins, 13 building markers, 50 wooden dragon meeples, 75 markers, and 60 cards.  The game is designed for 2 to 4 players, ages 14 and up, and takes about an hour to play.  MSRP is $49.99.