This August, Keymaster Games will release Campy Creatures, a card game featuring classic monster-movie style monsters.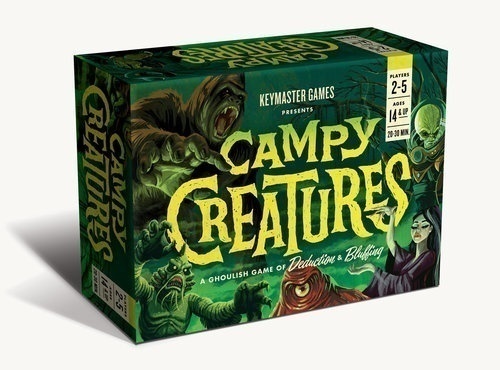 In the game, the players assume the role of mad scientists, trying to collect the "Mortals" they need for their experiments.  The collecting is accomplished through the use of nine different monsters inspired by the silver screen, from the Blob to the Werewolf, each with their own special abilities.  Each round, all players begin with an identical hand, and must outguess and outbluff their opponents so they can collect the Mortals they seek.
Campy Creatures includes five different 9-card Creature Decks, 30 Mortal cards, a "Clash-O-Meter" game board, five cardboard player markers, and five custom wooden "Creeples."  A free downloadable iOS and Android app can also be used with the game.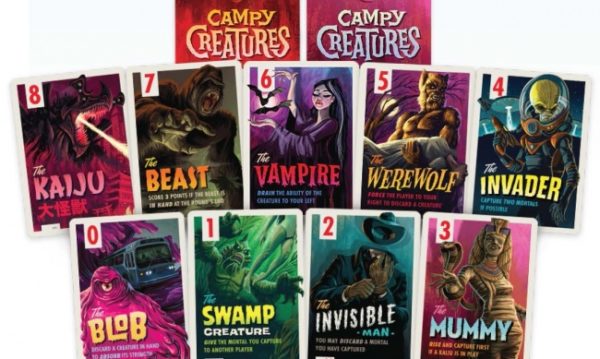 Keymaster Games funded production of Campy Creatures through a Kickstarter campaign in February which attracted $77,886 in pledged support from 3,116 backers. The MSRP is set at $24.99