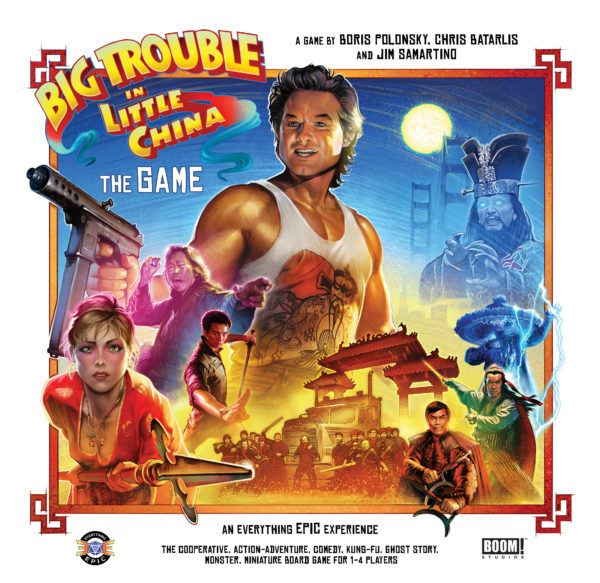 We are thrilled to announce that the pre-order online store is now live! Be one of the first to pre-order and be guaranteed to get one of the Deluxe Limited Edition copies of the game for the same price as the regular retail edition! These are in limited quantity and made especially for the big fans of the film and of the game! It's packed full of deluxe components just for you! Pre-order today!
What's In The Box?
Core game
Double-sided game board  |  Questbook with 15 fully narrated detailed story quests  |  40 Highly detailed miniatures  |  38 Custom molded dice  |  6 Hero character boards  |  168 Cards  |  5 Boss boards  |  Fate Track  |  Dozens of tokens and  plastic pegs
Deluxe Limited Edition
Includes all components from Core game plus:
Limited metallic gold box  |  7 Quests w/ questbook  |  38 Cards (quests, hell cards, hero upgrades)  |  10 Custom dice, adding a fifth and sixth player  |  1 Alternate Lo Pan boss board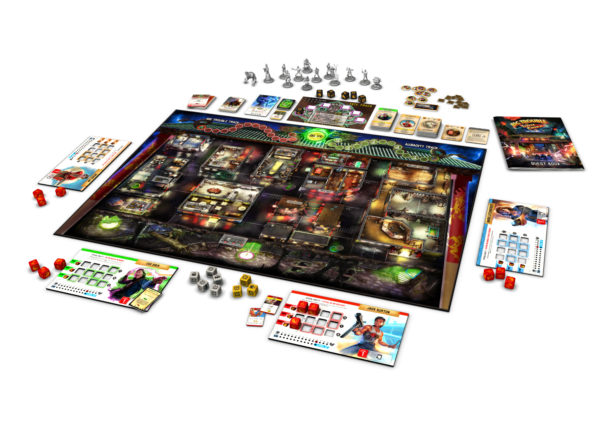 Head over to the official website to Pre-Order today!