Hasbro Inc. has revealed the first games for its Hasbro Gaming Crate service as it begins accepting preorders for a fall launch.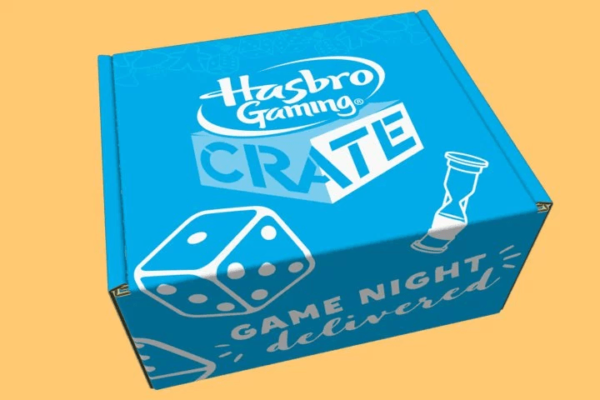 We told you about the new subscription box that Hasbro was putting together, and we now know what games you will be getting in the first box.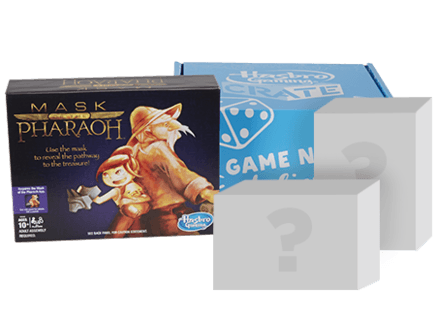 Family Crate: Come one, come all! This crate is jam‑packed full of family‑friendly competition and fun that your household will love. Smile! The fun is just getting started.
Theme: Family Staycation – The Family Crate that brings adventure to your living room

Featured Game: Mask of the Pharaoh – In this cooperative virtual-reality board game, wearing the included VR mask, you must quickly describe what you see while the other players use game tiles to complete the path to the riches so the whole team can win! Requires a compatible device and the Mask of the Pharaoh app. Click here for list of compatibility information. Ages 10+

Two Additional Games full of family‑friendly competition and fun that your household will love. Ages 6+.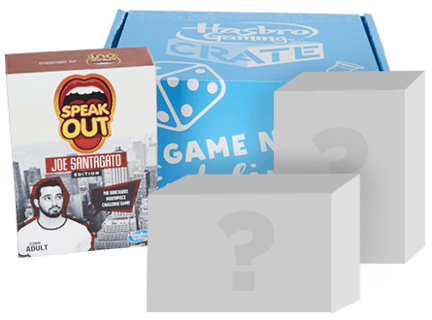 Party Crate: Curated specifically for adult competitors, this Friday night-ready crate features engaging and innovative games. Grab your friends and your favorite snacks. It's time to throw down.
Theme: FOMO – The Party Crate where no one is left out

Featured Game: Joe Santagato Speak Out- We've teamed up with the hilarious Internet sensation, Joe Santagato, for this adult version of the ridiculous mouthpiece challenge game! Bring friends together for laugh-out-loud fun as you try to say different phrases (featuring adult-only content) while wearing a mouthpiece that won't let you shut your mouth. For adult; Not safe for work, will also feature Two Additional Games.
The Hasbro Gaming Crate, a new quarterly subscription box, is now available – the first boxes ship August 2017.
This box will ship four times per year for $49.99 per crate and subscribers can choose a party (with "edgier" games) or family theme. Boxes will include three never-before-played games. Afterward they may get rolled out to retailers at the regular retail price.