Happy Summer! Now open your wallets! Asmodee has a great sale going on all there digital board game conversions, so if you were in the market to pick up a title, this is the time!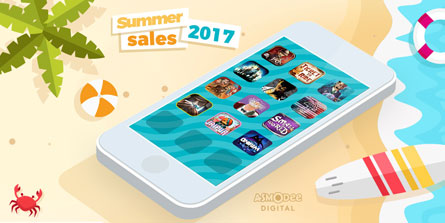 Summer Sales! From June 22 through July 5 we're discounting our apps so you can fill your Summer travel with digital entertainment! Leave your boxes behind and bring your favorite games on your mobile devices to play during your travels! All apps, and select in-app purchases are discounted up to 70% so catch them while they're hot!*
Pick your preferred method and purchase away!
Thanks to Mok Taskmaster for the heads up!
*The amazon link above is an affiliate link, DDO Players will get a small percent of the sale, it's a small way you can help support the site!*