If your a fan of the Cubicle 7's Adventures In Middle-earth for D&D 5E, you have a great new source book for you to use in your games.
Follow the Anduin river down from the chill springs of the Misty Mountains to the southern edge of the Wild! Explore the dread forest of Mirkwood, running from the lonely thickets of the north to the very gates of Dol Guldur! Enter the Heart of the Wild, and defend it against the rising Shadow.

The Rhovanion Region Guide contains material previously published for The One Ring Roleplaying Game in The Heart of the Wild.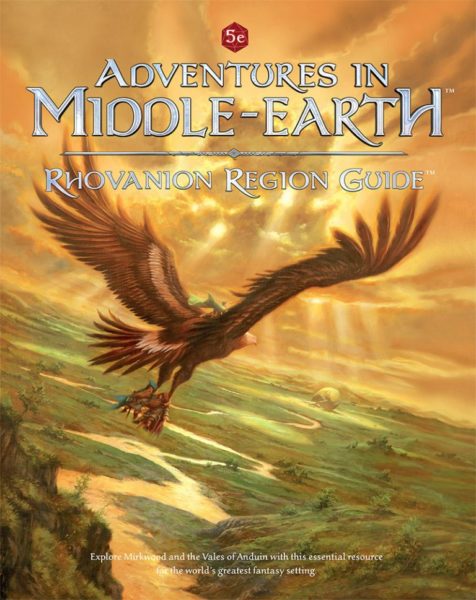 The PDF is available NOW via DriveThru RPG, the print version will be out later in the year.
*The above link is an affiliate link, we will get a small percent of the sale, this is another way you can help support the site!*