Some more Doctor Who news, this time on the gaming front, with a great bundle up for grabs over at Humble Bundle.

Starting at just $1.00 you can get a great collection of books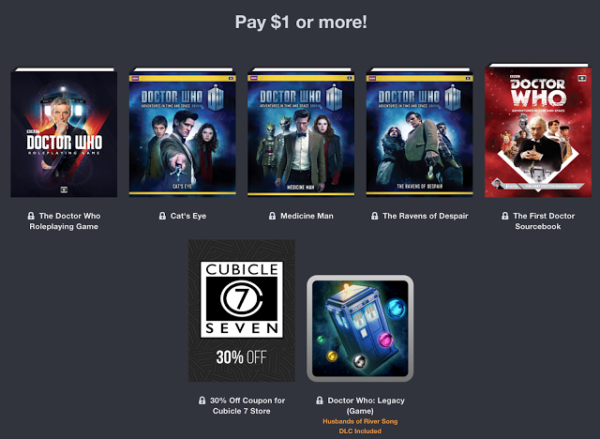 If you want even more books for $8.00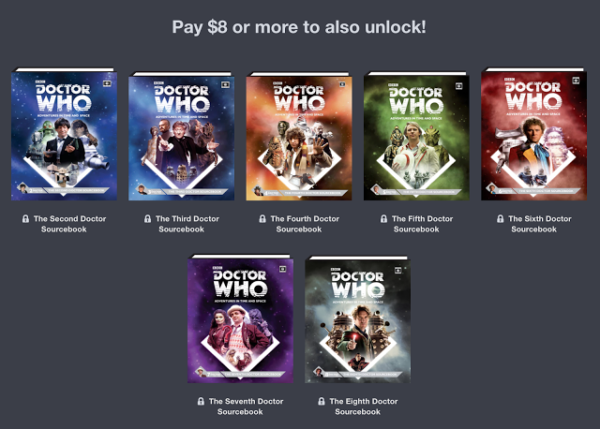 Or you can go for the full collection for just $15.00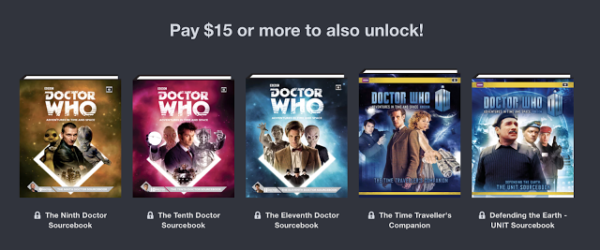 That's a ton of Doctor Who RPG Goodness for $15.00. You have 12 days (As of this posting) to partake of this great deal unless you jump in your TARDIS and go back in time, but that's an another subject.
Head over to HumbleBundle to get on the deal