Looking for a new gaming table? prepare yourselves for the (Cue the radio announcer voice)
Table Of Ultimate Gaming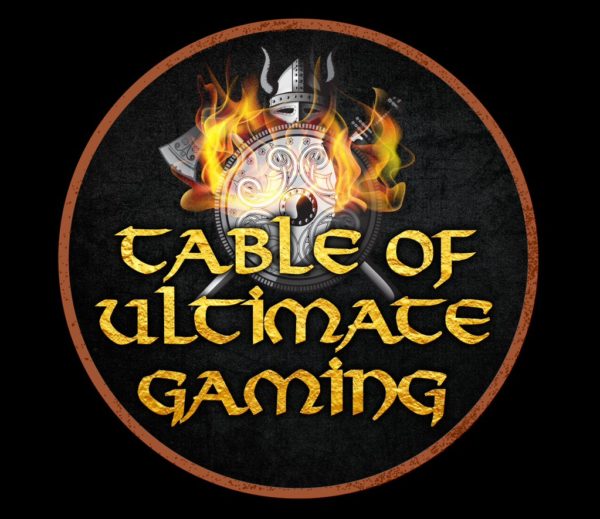 Coming to Kickstarter in August, some pretty amazing looking tables, from the looks of it, They were gracious enough to send over some promo shots of the tables. and WOW.
As you can see you have your choice of sizes both a 3×5 and 4×6 playing surface available. I'm loving the red choice!
They tell me that pricing on Kickstarter will be from $500-$800, depending on configuration.
The tables are modular within each size range so 4×6 can drop short ends and become 4×12 or beyond. Likewise, drop long side and go 8×12 or 8×18 or whatever. Also, you can create L-shapes and many other things.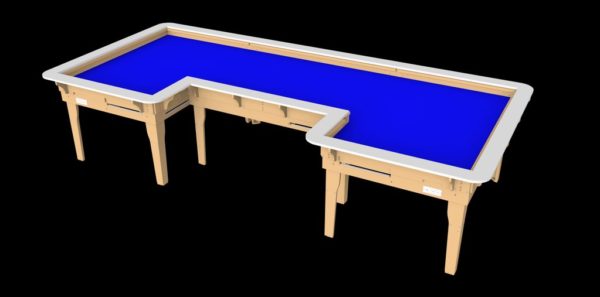 The play "floor" has two positions. 3 3/4″ drop from edge or 1 5/8 drop to accommodate many play styles and games. The tables have AC and USB outlets on both ends for laptops, tablets, phones etc… Also, the decoration is modular so you can change it out. Buy the table with dragon deco and change it out later for Keltic Knot or whatever is in the range. We will also offer custom deco service and personalization. Options on the 3×6 or the 4×6 table include full tops to make a complete table, these tops store inside the table and can be used as writing and storage desks. Deco is optional as are cup holder/dice tray combo units, DM screens, playing card organizers, under table storage and much much more.
For more information and to get signed up for the newsletter, and your chance to win a table! Head HERE and also, check out the official Facebook page for updates.
From what they told me and by the looks of the pictures, I'd say they live up to the name.  We will, of course, post me information as we get it. And link to the Kickstarter when it's live