Ares Games is bringing us some horror and mystery themes this Fall, with Last Friday:  Return to Camp Apache coming out in September and Monsters vs. Heroes:  London After Midnight releasing in October.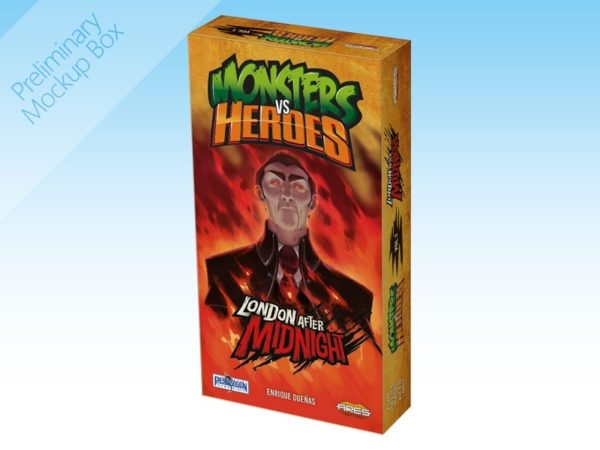 Set in Victorian London, Monsters vs. Heroes:  London After Midnight combines elements of both the gothic horror and the mystery fiction that were popular during that era.  Familiar characters including Sherlock Holmes and Dr. Van Helsing interact with historical figures including Queen Victoria herself as well as infamous villains, vampires, and other supernatural threats.  In the game, each player is secretly a "Hero" or a "Monster," which determines whether they seek to gather "light" or "dark" characters in their faction.  Factions are built through hand management and the use of special powers, but players need to be careful about revealing their allegiance to their foes.
Monsters vs. Heroes:  London After Midnight comes with two 30-card decks, each featuring 18 different characters.  The two decks can be combined to allow games with up to 8 players.  The game is intended for 2 to 8 players, ages 13 and up, and plays in only about 15 minutes.  MSRP is $14.90.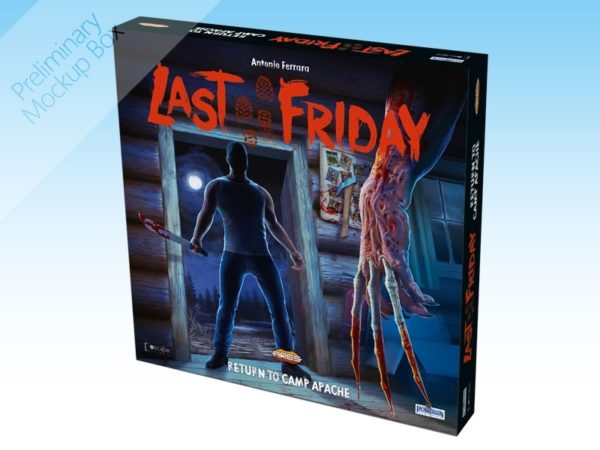 An expansion set for last year's Last Friday slasher movie board game,  Return to Camp Apache takes its setup in traditional horror movie fashion:  a demonic evil emerges in the village near the cursed summer camp, and now the heroes most head back to Camp Apache to find the Marshall who stopped the maniac that terrorized the camp.
Last Friday:  Return to Camp Apache expands the game to 7 players.  It includes two new chapters, a new Demon opponent, new clues, board overlays, equipment, and characters.  A copy of the original game is required to play Return to Camp Apache.  MSRP is $34.90.