Cubicle 7 Entertainment will release Adventures in Middle-earth:  Eaves of Mirkwood and Loremaster's Screen, a combination accessory and introductory adventure module.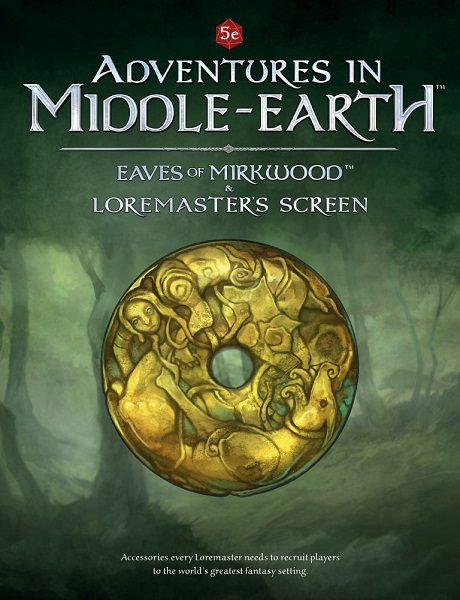 Designed for both new and existing players, Eaves of Mirkwood includes a four-panel "Loremaster's Screen" decorated with an image of the city of Lake-town on the outside and a number of commonly used reference tables on the inside.  In addition, it comes with a 32-page adventure module that tells the story of a party traveling from Woodmen-town to Lake-town through the forest of Mirkwood.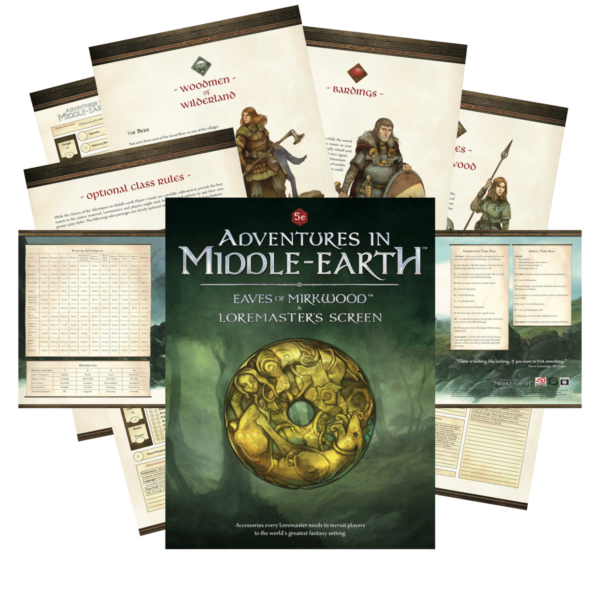 The Eaves of Mirkwood adventure can be dropped into any ongoing campaign, or used as an introduction to Adventures in Middle-earth for new players.  The adventure includes notes and guidelines for novice Loremasters, as well as a streamlined set of the game rules and six pre-generated characters.  This allows players to play the adventure without the Player's Guide and Loremaster's Guide.
Eaves of Mirkwood includes the Loremaster Screen, 32-page softcover adventure, 6 loose character sheets, and a 1-page optional rules sheet.  MSRP is $29.99
If you prefer the PDF, it's available right now over at DriveThru RPG for $9.99
*Note the above links are AFFILIATE LINKS, DDO Players will get a small percent of the sale, this is another way you can help support the site*