I think Led Zeppelin sang it best
We come from the land of the ice and snow,
From the midnight sun where the hot springs flow.

Hammer of the gods will drive our ships to new land.
To fight the hordes and sing, and cry.
Valhalla, I am coming.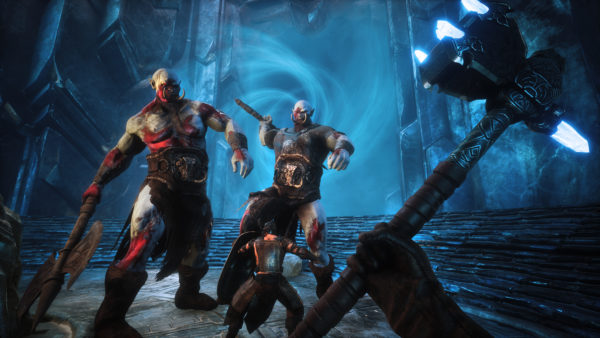 The second stage of Conan Exiles' Early Access adventure is about to begin! On August 16th, Conan Exiles not only goes live on Xbox One for the first time ever; Funcom will also release its first expansion update for the game for both PC and Xbox One players. Previously teased at E3 this year, Funcom today revealed both the title and all the juicy details players will want to hear about the expansion update.
The Frozen North, which will be completely free to all players on PC and Xbox One, adds a whole new landmass and makes the world of Conan Exiles 70% bigger. It also brings the game out of the desert and into the snowy north, introducing an entirely new climate and a weather system that will require players to dress according to the temperature – or face certain death. The Frozen North also introduces entirely new gameplay mechanics such as fish traps, beekeeping, and cooking. Brewing, a new crafting system, will allow players to make alcohol which will also keep them warm in cold environments. Players will also get to dedicate themselves to a new religion, giving them the ability to summon the avatar of Ymir, the Lord of Storm and War, and wreak havoc on enemy players and crush their cities under his feet.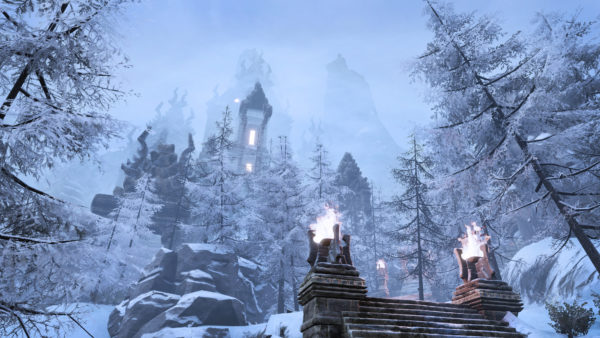 "This expansion update does not just mean more content and more features, The team has also worked extremely hard to make sure this release brings with it significant improvements to core aspects of the game such as combat, artificial intelligence, and more. These improvements, in addition to the twenty-eight updates we have already introduced to the game over its six months in PC Early Access, mean this version of Conan Exiles is bigger, and even more importantly, better than ever before." Creative Director Joel Bylos
 https://www.youtube.com/watch?v=ofQKH_MB2EU