Fantasy Flight Games will release a new board game based on Sid Meier's strategy video game Civilization. Civilization: A New Dawn will release in Q4.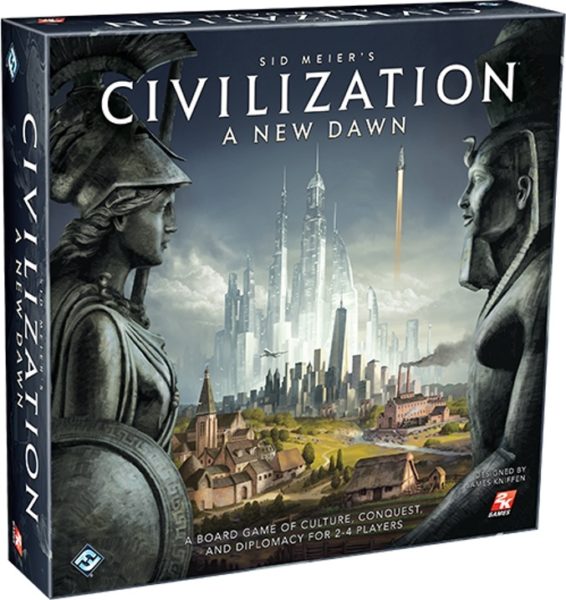 Sid Meier's Civilization: A New Dawn allows players to rewrite history while playing as rulers of antiquity's most memorable empires. Players take on the role of one of the most famous leaders in history and try to bring their nation to global prominence, whether through trade, technological advancement, military might or another route.
The roster of potential leaders this time around includes Teddy Roosevelt, Roman emperor Trajan, Montezuma, Cleopatra and Catherine de Medici of France, each of whom has unique talents and will be racing to complete a shifting set of goals drawn randomly at the start of each match.
The goal is to expand domains, gain new technologies, and construct humanity's greatest wonders. The new game includes an undiscovered country to conquer, which is built from map tiles. Every player has their own goals based on the Agenda cards, which are unique to each game.
The game is for 2 – 4 players, ages 14 and up, and plays in 1 – 2 hours. MSRP is $49.95.