Adventures League Admin Greg Marks has been "teasing' someting on Twitter for awhile now.
What's that? Could it be MANY copies of Super Secret Project 76? See you @Gen_Con @DnD_AdvLeague #DnD #dnd5e pic.twitter.com/Poc7ru7fMv

— Greg Marks (@Skerrit7h3green) August 11, 2017
The Lost Tales of Myth Drannor, aka Super Secret Adventurer's League Project 76 has just been revealed.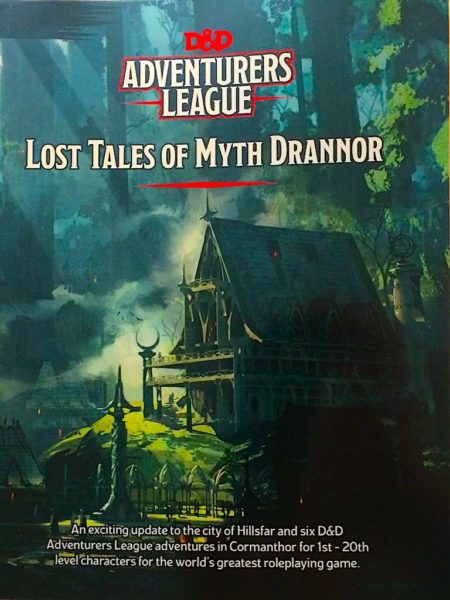 The book is a special reward for members of the Adventurer's League and will be given out at Gen Con 50 and a few other cons that the adventurer's league admins have been invited to. The whole thing is a special project cooked up by the admins of the Adventurer's League to show some love to the many fans who have kept the game going strong all these years. Set in Cormanthor with its luscious rimwood, midwood, and starwood, and home to the elves and their ancient magics. Myth Drannor was once protected by the elves and the legendary Knights of Myth Drannor, though at one point the flying Netherese city of Thultanthar, whose spelling I did not have to look up three times, crashed into it, destroying both cities. Again.
It looks to be a promo only item at conventions, but Greg Marks said it will hit the DM's guild at some point.
It is a book that is a promo for GC50 and cons the admins are invited to. It will eventually appear on the DMsGuild.

— Greg Marks (@Skerrit7h3green) August 14, 2017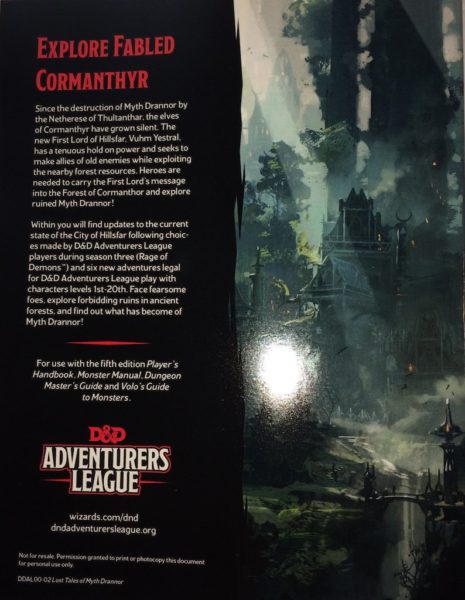 It's great to see WOTC supporting the DAL, and letting them do cool little things like this.