Mattel is going to get in on the escape room trend that has swept cities worldwide, in the form of Escape Room in A Box: The Werewolf Experiment.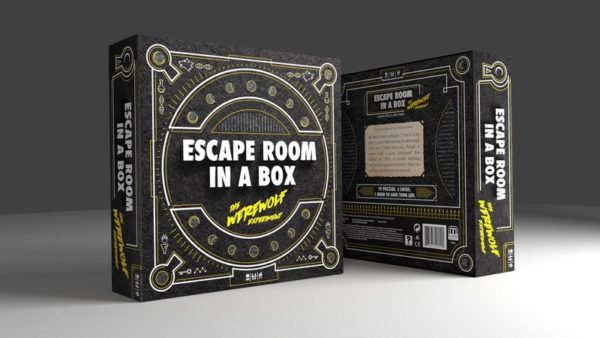 "We are continuing to expand our games business with on-trend and relevant games, and Escape Room in A Box is the latest addition to the growing Mattel Games portfolio, We know that in a digitally focused world, consumers are gravitating toward social game play. This new introduction brings friends and families together to re-create the thrill captured in the entertainment experience." Ray Adler, senior director, Global Games at Mattel
The game challenges teams to solve both physical and mental puzzles to unlock clues to free themselves before time runs out. Once players open the game they have been exposed to a virus that will turn them into werewolves. Players are given one-hour to solve 19 puzzles and find the codes to open three-locks to ultimately escape the virus, and the room.
Mattel is doing something different with their escape room, to enhance gameplay, players can connect to the Amazon Alexa to keep track of time, ask questions and play a special soundtrack.
The game will be available this November With an MSRP of $29.99