Fans of Ogre will have a new way to play, and won't have to sacrifice your table space!
Steve Jackson Games has announced that OGRE will be coming to Steam this October 5th, celebrating the game's 40th anniversary.
The digital version of the game is being developed by Auroch Digital.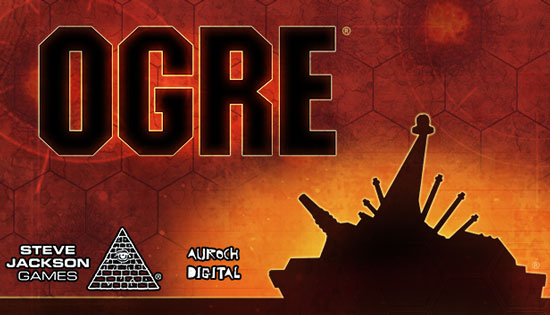 In case you're living in a cave off the grid and have no idea what Ogre is :
A turn based tactical ground combat games set in the near (and getting nearer!) future. Set in the year 2085, armored warfare is getting faster and deadlier. While hovercrafts, tanks, and infantry continued to do battle with nuclear devices, the most feared weapon in war is the giant cybernetic tank referred to as the OGRE which needs to human guidance.
Ogre digital adaptation of the game will feature:
The first digital release of the game since 1986, the game features both OGRE and expanded G.E.V. rules
Campaign mode featuring missions developed in partnership with Steve Jackson Games
Multiplayer turn based online gaming as well as local pass-and-play capabilities
Online ranking and matchmaking system
AI based single player skirmish and tutorial modes
Faction building featuring Light, Heavy, Superheavy, and Missile Tanks, G.E.V.s, Infantry, Marines, Howitzers, and Ogres (Mark I to- Mark VI)
The game is available to wishlist on Steam now.  And Check out the official game page