One of the interviews that I had scheduled for Gen Con 50, was with the folks over at Shapeways, They are a 3D Printing service and marketplace. I had to cancel my trip to Gen Con this year, due to a family medical emergency.
I was delighted when Shapeways, said they would be happy to send over a few samples for me to look at!
First off a bit about Shapeways :
Shapeways is a creative community of makers, designers, and entrepreneurs using digital manufacturing (3D printing) to bring their ideas to the physical world. Designers can use Shapeways to manufacture products with complex designs in over 58 different high-quality materials and finishes—enabling people to expand their limits as designers and makers.
The Shapeways Marketplace allows our creative community to explore entrepreneurship and inspire others to do the same. It's also a treasure trove for discerning shoppers that value supporting independent designers. Come explore the whole new world of creativity enabled by the digital manufacturing era. Shaping the future in infinite ways. Or as we like to say around
here.
Shapeways was founded in 2007. Headquartered in New York, Shapeways also has factories and offices in Eindhoven, NL; Queens, NY; and Seattle, WA.
Shapeways works in 2 ways :
How It Works for Designers
1. Upload your 3D design to Shapeways.com.
2. Select the material in which you'd like to 3D print –
Shapeways offers 40 materials and finishes, including ceramic, plastics, and metals such as 14 carat gold, sterling silver, steel and bronze.
3. The designs are reviewed by our 3D print engineering team to ensure that they are viable for 3D printing. Once confirmed , the design is sent to a 3D printer.
4. 3D printers build products one layer at a time, slowly building up to the final product.
5. This process can take anywhere from hours to days depending on the size and complexity of the design. The industrial machines we use can build thousands of parts at the same time, enabling scale.
6. Once complete, products are removed from the printer and cleaned.
7. Printed products may be polished or dyed depending on the material and order.
8. The finished product is packaged by Shapeways and shipped directly to the creator or shopper!
How It Works for Shoppers
1. Find a product you love.
2. Select your favorite material for the product.
3. Complete your purchase. You'll be supporting an individual designer.
4. Shapeways 3D prints the product just for you.
5. Receive and enjoy your new 3D printed product!
Most of the items you will have the option of the materails you get printed, ranging from 14K gold to normal plastic. yes I said 14K gold!
My reveiw and thoughts on the prodcuts:
First off I'll talk about the Toad Warrior for Dungeons & Dragons Made By Analog Arcade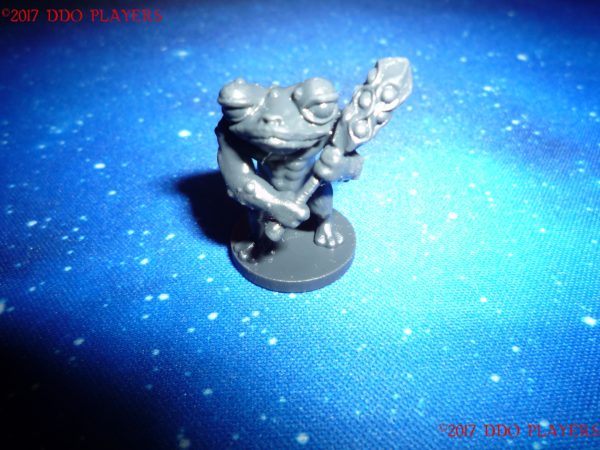 3D printed in Black Hi-Def Acrylate: Smooth black plastic. It's pretty solid. there were not rough edges on it. Was printed solid and looks good. does not feel "Cheap" it's a high quailty 3d print, vs some other prints I have seen. Looking up close you can see very fine deatils in the sculp, so that is a very good thing. 
My pictures are not really doing this justice, it has nice solid black look with a slight shine when the light hits it.
Up next let's talk about Thorn Die 20 Made by Wombat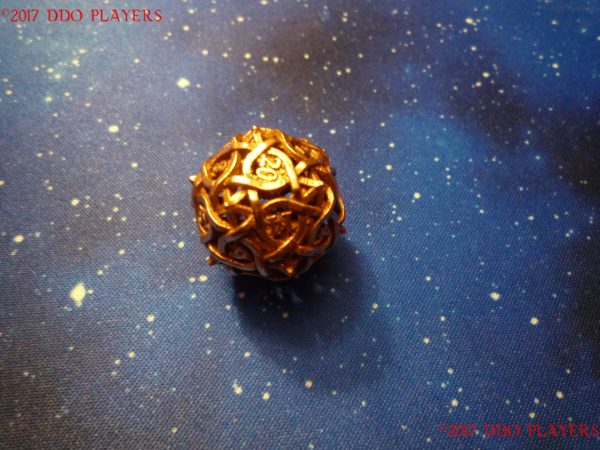 Heavy and well made, there are no sharp edges on it, it's has a "rough" feel to it, but that's by design, in my tests of rolling it rolls well, and seems to be fairly even on the rolls. I did not notice any major dings in my table or anything either.
Final thoughts
From the 2 items I was sent, I would say Shapeways is a wonderful way to get into the 3D craze, if you don't want to, or can't afford to get a printer of your own. Prices seem reasonable and so does shipping. So if your looking for a cost effective way to get some 3D printed items, look no further then Shapeways.
For more information and to look over the vast catalog they have to offer head over to the Shapeways page.
Shapeways provided the 2 items above for our review, this is no way reflected the outcome of the review in a way.