There is a new  Magic: The Gathering digital card game on the way. It was teased last month, but now the curtain has been lifted and Wizards of the Coast  announced Magic: The Gathering Arena, a free-to-play title that Wizards of the Coast is developing internally through its division called Digital Games Studio. It's the first game that the studio is making internally.

Wizards of the Coast said.
"A Magic experience with the full rules and ongoing content support for new card sets, just like the revered tabletop game".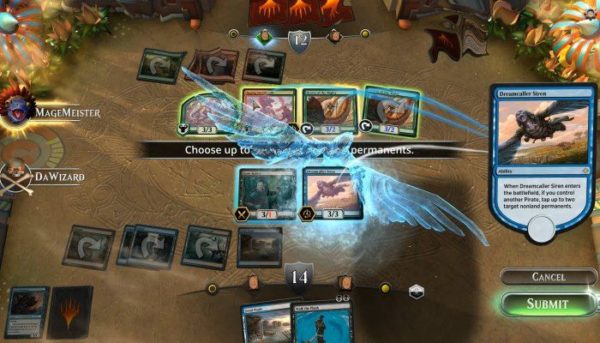 "The game is designed and built for digital gamers without compromising Magic's core gameplay. Every element of the game design is focused on an engaging and dynamic experience, true to authentic Magic, to provide players and viewers fast-paced, exciting, and easy-to- follow matches."
You can watch the full reveal live stream here (Runs 1hr4min)
Arena's beta test will kick off later this year with a limited selection of modes and cards; more content will be added over time leading up to its full release.
You can sign up for the closed beta here.