Game industry veteran David Hoppe has officially taken over the reigns of Gen Con LLC as the new president.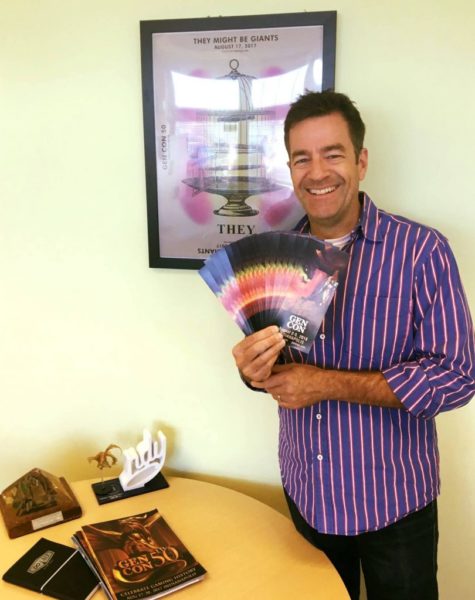 "I'm ecstatic to return to the hobby game industry and join the incredibly talented team at Gen Con, Gen Con has accomplished so much over the past 50 years, and I'm looking forward to working with Peter Adkison, Adrian Swartout, and the entire Gen Con team to continue making the 'Best Four Days in Gaming' even better for sponsors, exhibitors, volunteers, and most importantly, the 60,000+ attendees who make Gen Con a truly global gaming community."
David Hoppe knows the game industry very well, he was the  Vice President of Marketing and Business Development for Blastworks, Inc. a mobile games developer and publisher with operations in North America and Europe.  Prior to Blastworks, David spent five years as a Director of Business Operations for Xbox Live and Microsoft, as well as being a founding member of two game development startups (Flashlight Creations & Tenacious Games). He also served as a consultant to Upper Deck Entertainment, and from 1995 to 2002 was SVP of Organized Play, as well as Brand Management at Wizards of the Coast during the meteoric rise of both the Magic: The Gathering and Pokémon trading card game franchises.