Doomtrooper is a collectible card game, based on the Mutant Chronicles RPG setting, that was originally released in the 1990s. It never did quite achieve the status and popularity of that "Other" CCG that was a hit in the 90's, but it has it a solid fan base, in its own right, and now there's a new project underway aimed at bringing it to the world of digital CCGs.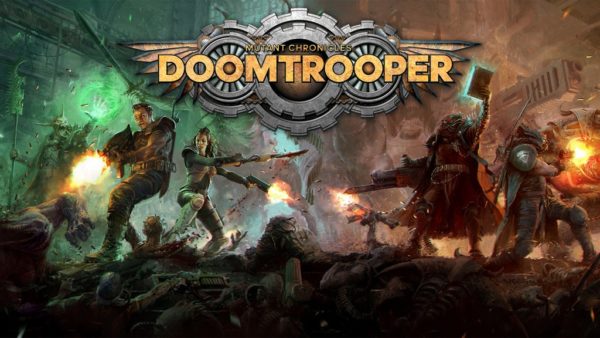 Developers Secret Cow Level and Cabinet Entertainment have launched the  Kickstarter, which, funded in 36 hours! They hope to raise $15,000 to put the finishing touches on it. The goal will see the completion of the "base game," with 1v1 online multiplayer and a set of 400 cards.
Original designer Bryan Winter is part of the team at studio Secret Cow Level, The rules will be slightly updated from the tabletop version, although the core action of players bulking out their squad with warriors before attacking their rival to earn promotion points remains intact.
Warriors can equip weapon attachments, take cover, enter buildings and vehicles and meditate to generate destiny, which is a mana-like equivalent used to purchase new characters and items.
With a $15  pledge to the Kickstarter getting you 10 digital packs of cards and access to the beta, the core Doomtrooper app will be free-to-play and include support for one-on-one multiplayer and deckbuilding using the 400 cards available at launch.
The first stretch goals that Secret Cow Level and Cabinet Entertainment have lined up for Doomtrooper are card crafting, quests, and Linux support.
Secret Cow Level and Cabinet Entertainment are pleased to collaborate with Modiphius to bring Mutant Chronicles fans a special treat. If you have already backed Siege of the Citadel or Mutant Chronicles RPG on Kickstarter and decide to pledge toward Doomtrooper, you will receive an exclusive card back.
Kickstarter is up and running now, and as I said all ready funded, so it's on to those stretch goals from here on out, as of this posting you have 23 days left to go.