TWIST Gaming launched their Tabletop Talisman series on Kickstarter today; a line of fashion-forward and geeky accessories for anyone who wants to show off their love of tabletop gaming.

Whether you're looking for a necklace, bracelet or pair of earrings, TWIST Gaming has something that will catch your eye. And as well as their stunning jewelry line, gorgeous keychains, bookmarks and individual meeples are being offered as well.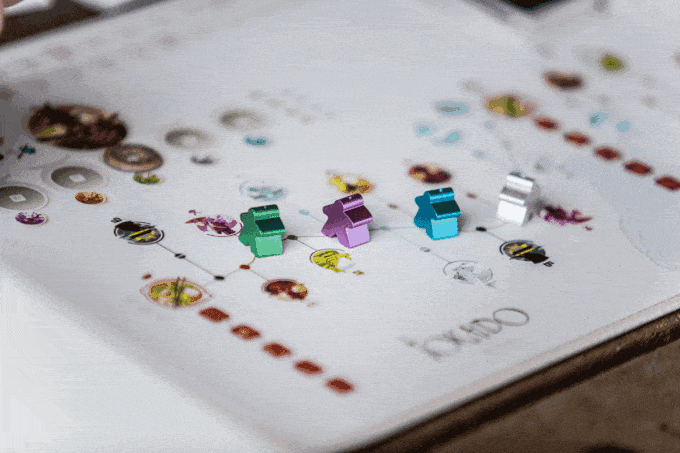 Machined from solid aluminum and anodized with a brushed finish for beautiful detailing, all accessories are available in black, blue, red, and purple. These would make a great Christmas gift, and they say they will be ready for Holiday delivery, so if you have a gamer on your list, this might fill the niche for them.
With a funding goal of $2,500 USD, TWIST Gaming is hoping to unlock additional colors and materials throughout the campaign via stretch goals. They are well on there with the Kickstarter sitting at 45 % of the goal with 33 days to go (As of this posting)