I've set it many many times on the podcast, there is no end to the munchkin machine and the games they can churn out.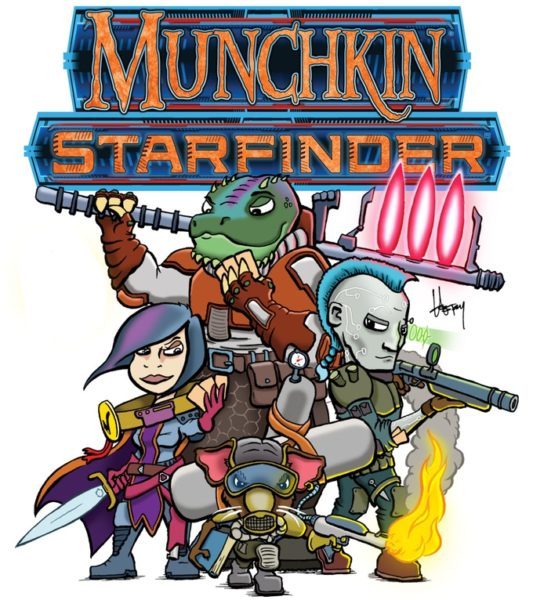 Munchkin Starfinder brings the roleplaying hit's six races, seven classes, various spaceships and planets into the Munchkin universe – the most races and classes in a Munchkin box yet – as players battle with creatures from the RPG and gather loot as they compete to level up fastest.
It's otherwise a familiar affair, with the game supporting the standard three to six people and taking an hour or two to finish.
The core game is $25  on Kickstarter, with higher tiers adding a 56-card expansion for the standalone game already confirmed to be in the works. There's a bit of a stinger for us here in the UK, though, as shipping is more than the game itself – $30.
Munchkin Starfinder has already more than tripled its $10,000 goal and is running on a short campaign set to wrap up on November 2nd, so you need to jump now if you want in on the munchkin goodness.