Drac is solo this week, to talk about Ravenloft, And  Madam Eva has our Strahdvent Week 4 reading!
Audio Only Listen And Download Link
Podcast: Play in new window | Download (29.5MB)
YouTube Watch Links
---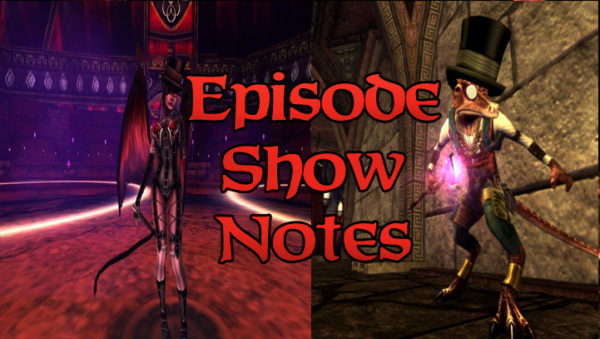 Game News
Shambling Mounds Coming In Ravenloft
DDO Mists Of Ravenloft Preview Video – Loot Overview
UNOFFICIAL Fan sponsored Ravenloft Trailer Contest
Strahdvent Week #4
Store Sales
30% off:
Select Adventure Packs
Quest XP Elixirs
Free Sample Of The Week
Lasting Potion of Resist Fire (+20) x5 with the Coupon Code NOBURNS4ME, now through November 16th!
From The Dungeon
Xanathar's Guide to Everything Review
On The Table Top
Hasbro Makes Offer To Buy Mattel
On The Screen
BBC Shows Off 13th Doctor Who "Look"
Week in Gaming
Drac Week
DDO
Created an Aasimar Ranger Started AT LVL 7 for reasons
Video Games
7 Days To Die
Permadeath Group, Rent And I Are Still Alive, Got another crazy mini horde that about took us out. We have a plan for horde night!
Donations
We currently have 23 supporters on Patreon. If you would like help support DDO Players, simply go to the donation page where you can support The Players Alliance on Patreon.   There you will find rewards including a mention on the podcast of your choice, or even guest for an episode on DDO Players News.
Feedback
iTunes Reviews
This week we did not receive any reviews but would love your support!
Featured Comments
This week we have no featured comments
Emails
This week we have no emails.
Contact Us
Email us!
podcast@ddoplayers.com
Follow us on Twitter!
The Players Alliance @PlayersAlly
DDO Players @DDOPlayers
Draculetta @Draculetta_72
Pineleaf @PineleafNeedles
Final Thoughts
The Players Alliance LIVE Shows
Mondays at 8:30 p.m. Eastern – DDO Players News
Saturdays at 8:30 p.m. Eastern – LOTRO Players News
Join Us For Our Live Shows! ddoplayers.com/live/