Say goodbye to your free time, tell your friends, not to bother you, you're going to be very busy soon.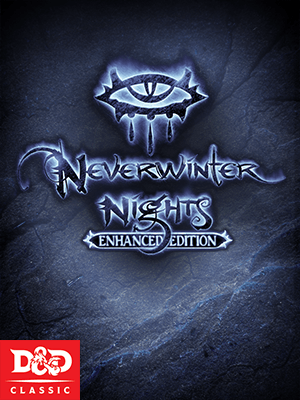 Beamdog is known for "retooling" classic D&D games, Baldur's Gate, Baldur's Gate II, Planescape: Torment, and Icewind Dale have all received overhauled Enhanced Editions so far, Beamdog announced yet another—Neverwinter Nights: Enhanced Edition.
Neverwinter Nights was an ambitious project for its time. It ditched the Infinity Engine for the Aurora Engine, The editor, which let you do pretty much whatever you want too, a huge modding community soon sprung up and offered some amazing things.
This new version is now available to pre-order priced at $19.99. Pre-order customers will also be selected from a pre-order pool by Beamdog to Headstart Program. Selected players will be able to play, import modules, and update persistent world servers ahead of launch.
"Neverwinter Nights was a unique game that distilled the essence of Dungeons & Dragons and allowed players to build, share and act as Dungeon Master for amazing gaming experiences, I think this unique combination makes Neverwinter Nights one of the most versatile role-playing game experiences of all time." Neverwinter Nights: Enhanced Edition combines the familiarity of the Forgotten Realms with new features like advanced graphic shaders, 4k support, updated translations (French, German, Italian, Polish and Spanish) and the fan community's most requested bug fixes. Beamdog CEO Trent Oster
The good news for fans and modders is that the visuals have been improved and this updated version is backward compatible with mods and saves from the original NWN. Advanced graphics options have also been added such as pixel shaders and post-processing effects for "cleaner, crisper visuals". The UI elements can also be adjusted to tackle higher resolutions such as 1080p and 4K. This includes the portrait, combat bar, inventory.
There will also be a Digital Deluxe bundle on offer which includes the original premium modules Pirates of the Sword Coast, Infinite Dungeons, and Wyvern Crown of Cormyr. Two soundtracks of original music and a new portrait pack is also included.
You can pre-ordered on Beamdog or be wishlisted on Steam! now