Vesuvius Media has announced the newest stand-alone expansion in their saga. It's called Dwar7s Winter. We can only assume that Dwar7s Spring and Dwar7s Summer are next?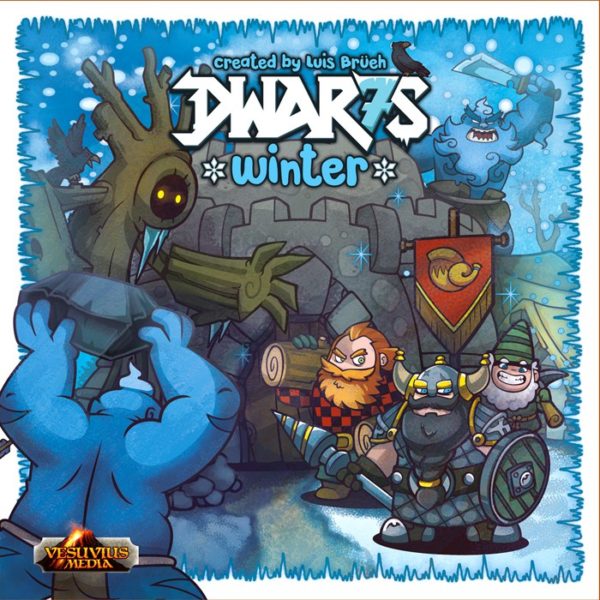 Dwar7s Winter is a deck-building game with cooperative elements to the game-play. Each player works to survive, but soon realizes the only way to get through the Winter is to work together. Although, Dwar7s Winter is the sequel to Dwar7s Fall, it is an independent, stand-alone game that includes 36 highly-detailed miniatures.
"We can not wait to get Dwar7s Winter to tables! Dwar7s Fall is our best-selling game so far. It's lighthearted with super cute characters, but those ogres can get vicious… depending on their King! Now, in Winter, we're throwing hungry polar bears, frost giants, and snowstorms into the mix." Konstantinos Manos, CEO and Lead Game Designer Vesuvius Media.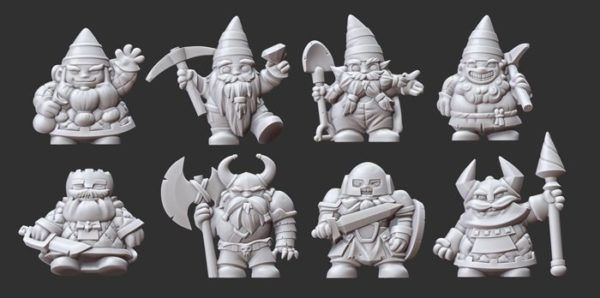 Dwar7s Winter is for 1 to 4 players, ages 13+, and plays in 30 to 45 minutes. The rule book will be available in English, French, German, Spanish, and Portuguese. Players eager to get a sneak peek, will be able to test the game online at tabletopia.com within the next few weeks.