Dynamite Entertainment is pleased to announce it has once again partnered with Lynnvander Studios to further continue their expansion into the collectible game space with the new Red Sonja: Hyrkania's Legacy! The new co-operative game is expected to retail for $40, and is based on one of Dynamite's most iconic characters. Featuring the stunning artwork from Dynamite's series including, but not limited to, series written by industry icons Gail Simone and Marguerite Bennett, and many more great writers and artists, the game will transport players inside the world of Red Sonja where they will join quests, and battle the same foes the "She-Devil with a Sword" has faced!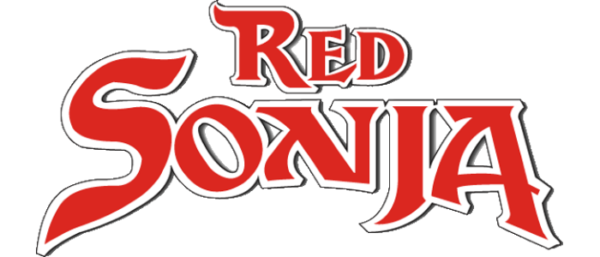 Red Sonja: Hyrkania's Legacy is a cooperative adventure game for up to 4 players. You and your allies will choose from many quests before travelling through the realms in search of artifacts, treasures, monsters and adventure! These are the days of high adventure!
The Red Sonja: Hyrkania's Legacy board game comes with:
4 Quest Cards40 Encounter Cards60 Equipment Cards6 Character Cards70 Realm Tiles1 3-D castle6 Metal Coins4 Stones of chance, and tons of Tokens!
The Deluxe Edition adds:
14 Desert Tiles8 Encounter Cards2 Quest Cards14 Character CardsLegacy Line Character Cards
"The team at Lynnvander Studios was such a pleasure to work with during our ReAnimator Board Game Kickstarter, and did an incredible job putting together the final product for the fans, and we can't wait for the fans to see and play the game, We are excited to work with them again, and began development on our next exciting board game offering with them almost immediately. Red Sonja: Hyrkania's Legacy will provide both Red Sonja and board game fans alike with a lively gameplay experience they're want to play again and again!" Nick Barrucci, CEO and Publisher of Dynamite Entertainment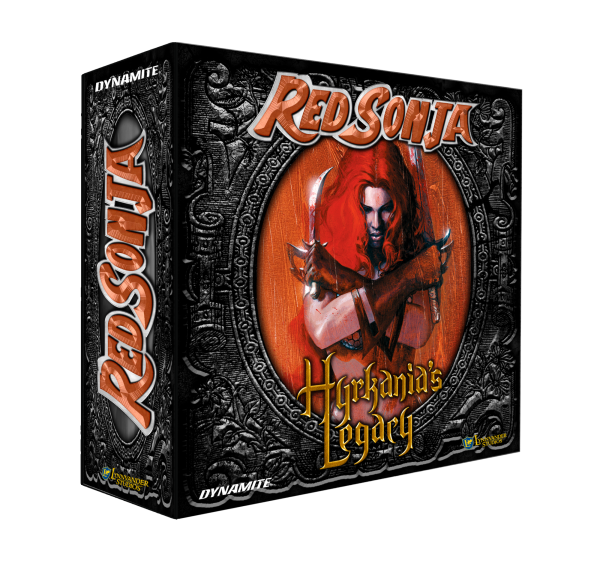 Production on these new offerings are currently under development, with an expected shipping date of May 2018. Backers who support the Dynamite Red Sonja: Hyrkania's Legacy Kickstarter will have the opportunity to receive additional rewards, including digital graphic novels and beautiful Red Sonja busts based on the work of Art Adams!
The Kickstarter is up and running now, with 21 days to go, as of this posting they are at 45 % of the goal.