Go For The Eyes Boo!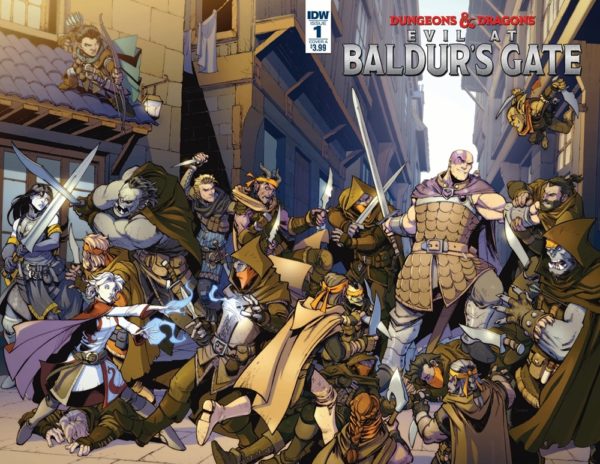 Dungeons & Dragons will return to comics this spring. IDW will release a new 5-issue series written by Jim Zub  and illustrated by a rotating team of artists. Dungeons & Dragons: Evil at Baldur's Gate #1 will be in stores in April.
Each issue in the series focuses on an individual hero from Baldur's Gate, including fan favorites Minsc and his miniature giant space hamster Boo. Krydle and Shandie, Delina, and Nerys Kathon will also see the spotlight.
IDW released comics based on Dungeons & Dragons since 2010