Dungeons & Dragons jumps into the mobile game arena,  in the form of Warriors of Waterdeep, thanks to a partnership between mobile game publisher Ludia and Hasbro subsidiary Wizards of the Coast.
Ludia is no stranger to mobile games, with titles like Jurassic Park Builder and Teenage Mutant Ninja Turtles Legends.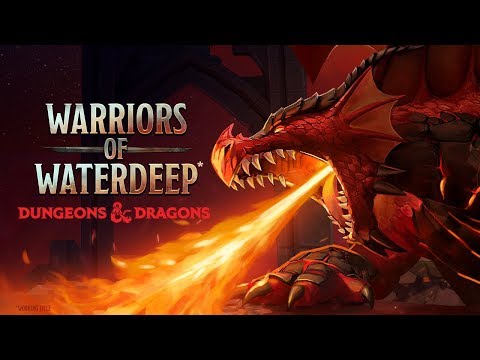 Designed as a free-to-play turn-based RPG, Warriors of Waterdeep lets you choose one character from one of the 12 classes and nine races. As of this writing, the roster includes the following:
Shevarith – Human Wizard
Halbenet – Elf Cleric
Tommus – Halfling Fighter
Naomlen – Dwarf Rogue
Saarvin – Dragonborn Ranger
Farideh – Tiefling Warlock
Raika – Half-orc Barbarian
Gameplay is turn-based, with combat featuring a mix of combat and spells. Players can use cards to upgrade their characters, which they can obtain by either purchasing in card packs or from completing storyline chapters and beating certain bosses. Players can merge cards together to create powerful weapons or trade duplicate cards for new packs. Certain item combos can also be used to create individual and team synergies in combat.
I will admit that I'm leery on this with the term "Free To Play" and mobile together, means heavy cash shop?
You can get your mobile D&D on with Warriors of Waterdeep realm beginning with a soft release this spring.