Another NON DDO news week 🙂 Sorry folks! When we have some we will be sure and talk about it! So this is another Tabletop centic episode!
Audio Only Listen And Download Link
Podcast: Play in new window | Download (62.8MB)
YouTube Watch Links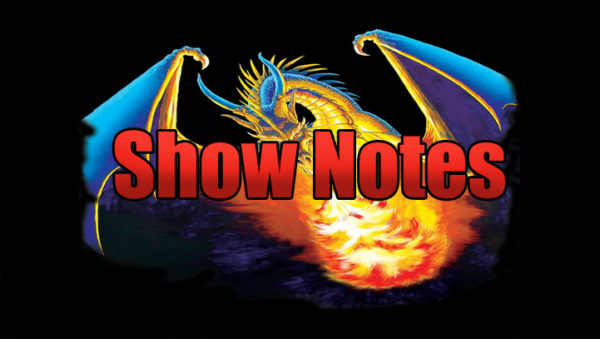 Game News
Store Sales
25% off:
Slayer Boosts
Loot Boosts & Treasure Hunter Elixirs
Select Shared Storage
Free Sample Of The Week
Lasting Potion of Shield of Faith (+2) x5 with the Coupon Code SHIELDFAITH, now through May 31st!
From The Dungeon
May D&D Sale: Middle-earth Adventures [BUNDLE]
Eriador Adventures Now Available in PDF for Adventures in Middle-earth
Mordenkainen's Tome of Foes Available Now on Fantasy Grounds
Mordenkainen's Tome of Foes Available Now on Roll20
On The Table Top
Help Design The Official Beer Can Art For Sun King Brewery Gen Con 2018 Beer
Axis & Allies & Zombies Release Date Announced
Betrayal Legacy Release Date Announced
Week in Gaming
Drac Week
Ranger Lvl 16 With Pineleaf
Orchard of the Macabre
Flash Maker's Laboratory
Ghosts of Perdition
Pineleaf Week
Halfling Paladin 16 (with Drac)
The Necropolis
Flash Maker's Laboratory
Ghosts of Perdition
Dragonborn Artificer 6-7
Sorrowdusk Isles
The Iron Mines: Freeing Achka (Balanced recommended)

Nasty trap with near-fatal damage and the panel on the far side.

The Iron Mines: Justice for Grust
Reached level 7
House Jorasco
Tangleroot Gorge
Doom of the Witch-doctor
The Last Move
Minecraft
Recorded the June MHC – survival on a small island – ran under 1.13
Continued in my 1.13 world – finally have most of my gear at the diamond level
Finished the Greater Temple of the Temple of the Elemental Pine
Decided on the dungeon for the next series: Saltmarsh
Tabletop
Clank – Solo

First round was on the easy board and I took the best artifact to score 158.
Second was my first attempt on the hard board and scored 89.

One Deck Dungeon app – Paladin vs Phoenix (that Phoenix really needs a demotion)
One Deck Dungeon Forest of Dreams

Second story mode artifact released – this has the Forest of Shadows storyline
Hunter vs Mudlands – Won the game
Donations
We currently have 16 supporters on Patreon. If you would like help support DDO Players, simply go to the donation page where you can support The Players Alliance on Patreon.   There you will find rewards including a mention on the podcast of your choice, or even guest for an episode on DDO Players News.
Email Drac with your ideas for new/exciting patron rewards! drac@ddoplayers.com
Feedback
iTunes Reviews
This week we did not receive any reviews but would love your support!
Featured Comments
Jerry Snook On Last Week's Episode
Sorry, we're working on getting a bunch of news public. 🙂
Emails
This week we have no emails.
Contact Us
Email us!
podcast@ddoplayers.com
Follow us on Twitter!
The Players Alliance @PlayersAlly
DDO Players @DDOPlayers
Draculetta @Draculetta_72
Pineleaf @PineleafNeedles
On Twitch
Drac – https://www.twitch.tv/draculetta_72
Final Thoughts
The Players Alliance LIVE Shows
Mondays at 8:30 p.m. Eastern – DDO Players News
Saturdays at 8:30 p.m. Eastern – LOTRO Players News
Every Other Thursday at 9:30 pm Eastern – XPQuest
First Tuesday Of Every Month at 9:30 pm Eastern – Chromaticbits
Join Us For Our Live Shows! ddoplayers.com/live/