Wizards Of The Coast has stated they will release some previews for the Dungeon Master Guide when they meet certain milestones on there Extra Life donation page.
They Meet There Goal! , and they have given us Table of Contents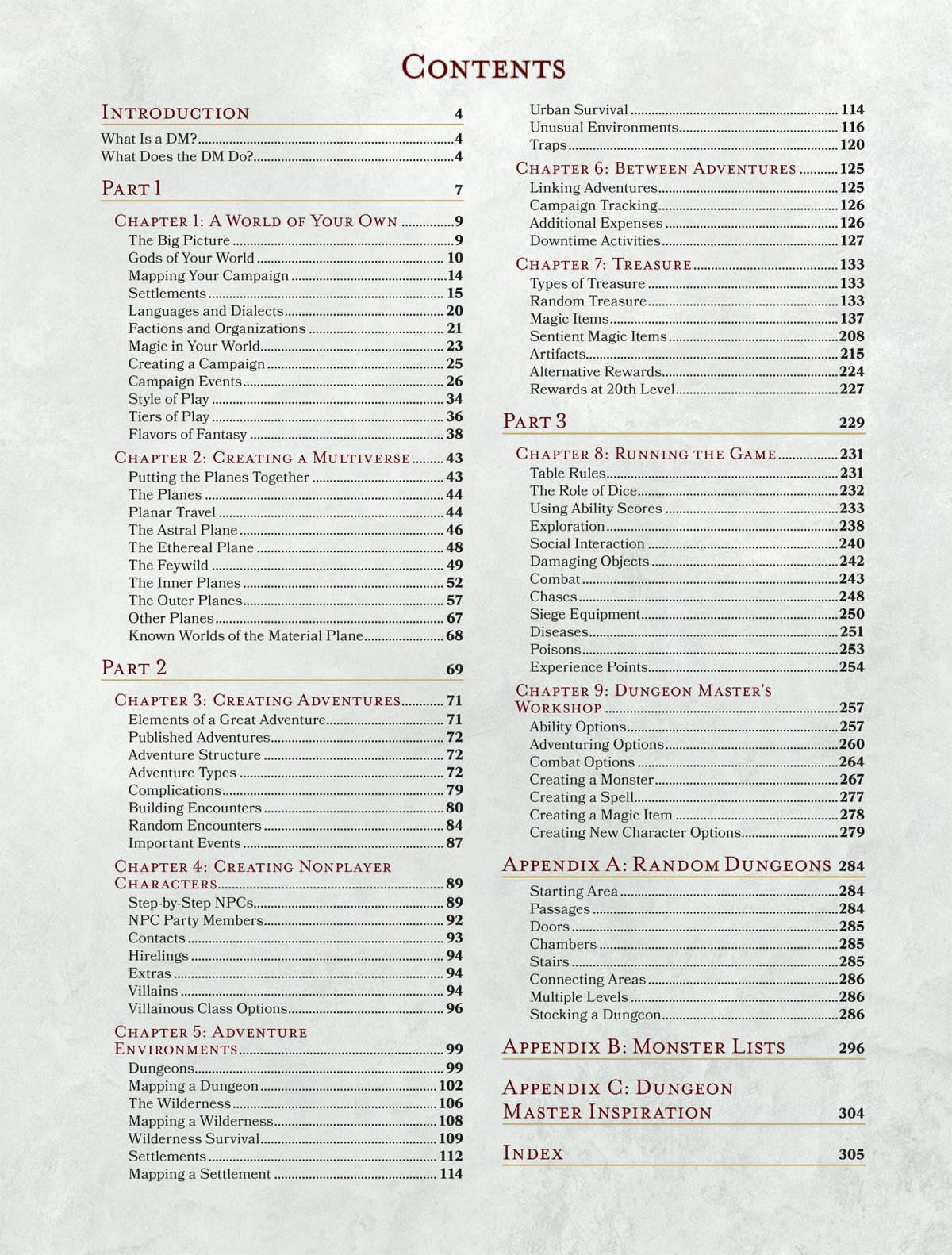 This was the last of the goals, but they  have stated there will be extra's and others during the Extra Life Event!
The Dungeon Masters Guide can be preordered right now, for the release date of December 9th.