Brace yourselves. It's coming..
Cordovan posted on the forums
The Jester of the Festivult is arriving soon! Festivult Coins are now appearing in chests throughout the game. Hang on to the coins and trade them with the Festivult Jester for cookies!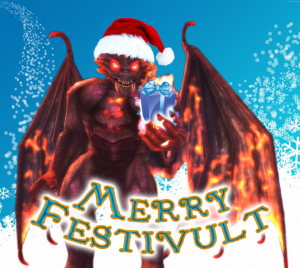 *
So, look for those coins dropping in chests! and save them for the wonderful cookies!
 *Thanks to Anne and Sig former hosts of DDOCast for the wonderful graphic*