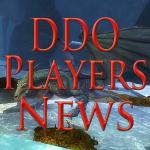 We are wanting 2-3 more co-hosts for DDO Players News.  To apply as a podcast co-host send a sample audio file of you talking for 1-5 minutes about news you are interested in relating to DDO.  Send the audio file to contact@ddoplayers.com
We are also looking for writers for the site.
Click here to learn more about how to join DDO Players.