There is a new Kickstarter campaign up and running, for a very interesting product.
Enhance your Campaign w/ 500+ Fantasy Audio Scores built for Tabletop RPGs. Create your own custom scores! All from the browser.
As an Dungeon Master, I'm always looking for ways to spice my games. And bring my players in more. this looks like the perfect for that!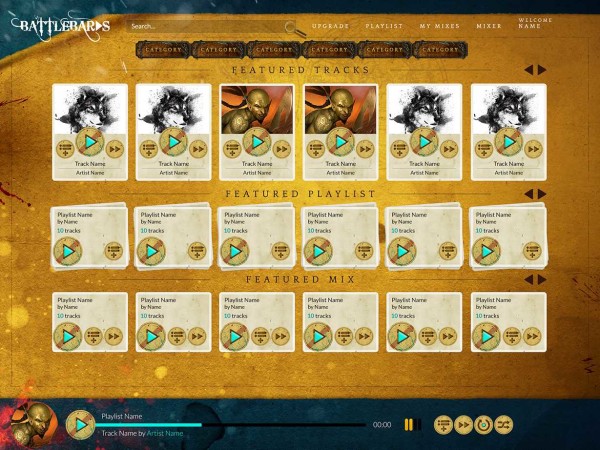 The creators explain the concept like this:
Spotify meets Tabletop RPGs — Battlebards is the most expansive Tabletop Audio Library and Tools ever assembled to make your campaigns simply epic. And, everything is accessible straight through your browser.

Tailor-made background music inspired by fantasy races, voiceover scripts written to bring life to everyday NPC interactions, and a colossal array of bone crushing, spell fire blasting sound effects… this is immersive gaming at its best for the Player and the GM.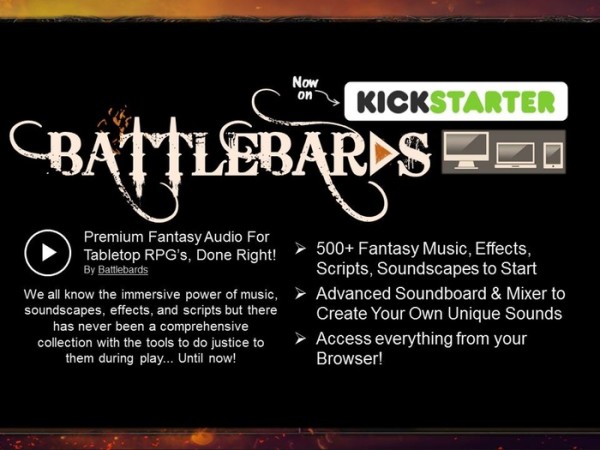 The best part in my humble opinion about this tool, you will have the ability to layer and combine tracks as you see fit.
As with all Kickstarters there are several  levels and different rewards for each. So head over and check it out, they have samples of more of the music and sound-effects as well.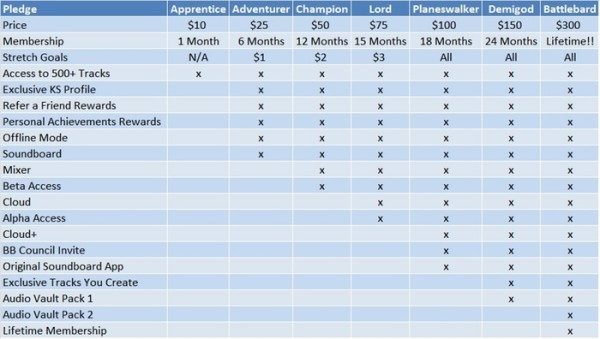 I'm in the process of talking to the team behind this project, and we should have an interview with them soon!
I will be keeping my eye on this one for sure!