Dragon+, Issue #2 is now ready for you to download and enjoy!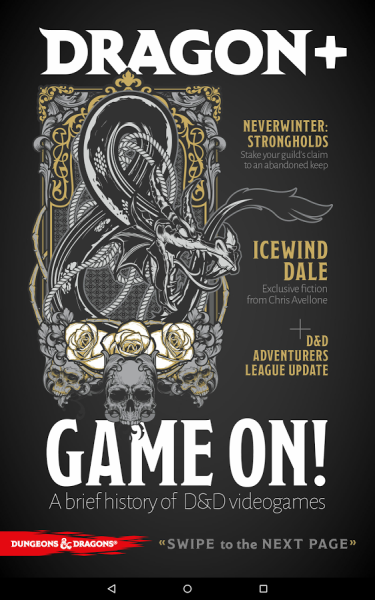 Issue #2 highlights the legacy of Dungeons & Dragons in the world of video games, including new details from n-Space on the world and heroes in the upcoming RPG Sword Coast Legends and pre-generated character sheets based on the companions players will recruit in the single player campaign. Readers can also get a preview of Spellstorm, a new novel from Ed Greenwood, the creator of the Forgotten Realms setting, as well as updates on the D&D Adventurers League, a short story set in Icewind Dale and Heroes of Hesiod, a tabletop adventure for kids.

You should see the updates on both iOs and Android now.